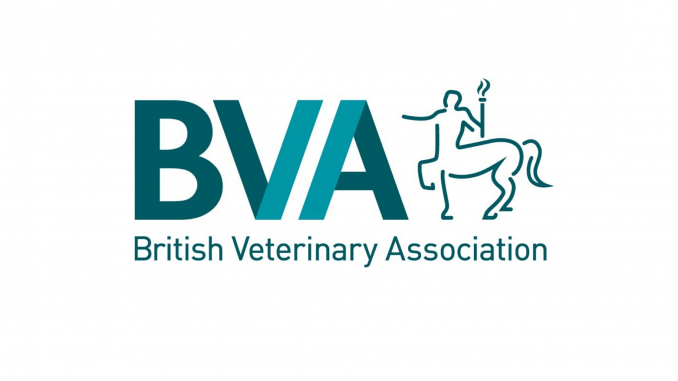 Food Standards Agency Vet Collin Willson has been elected as President for the British Veterinary Association (BVA) Welsh Branch, at its annual general meeting, which was held virtually on Tuesday 15th June.
 
As BVA Welsh Branch President, Collin will help represent all BVA members in Wales, and bring together specialist and territorial divisions, government, academic institutions, and research organisations across the country. Collin succeeds Ifan Lloyd as BVA Welsh Branch President. At the AGM Gwen Rees was elected as Junior Vice President.
 
On stepping into his new role, Collin said:
 
"I am delighted to take on the role of BVA Welsh Branch President. The landscape for veterinary surgeons is changing fast and, as we navigate our way around, and possibly out of, the global pandemic and see the effects of Brexit, the profession will continue to adapt and change to meet the new challenges. As President I will ensure members in Wales will have a clear understanding of how the ongoing restrictions may affect veterinary services in the coming year and, with the legislative changes affecting animal health and welfare, there are lots of issues that will need a strong veterinary voice.
 
"I'm really looking forward to working with our members and stakeholders to champion our Welsh members' voice at the most influential levels, on priority animal health and welfare issues, and our life and work within the veterinary profession."
 
The Welsh Government's Programme for Government was also published yesterday, setting out the commitments which Welsh Ministers intend to deliver this Senedd term.
 
Welcoming the programme, Collin said:
 "We welcome the Programme for Government and look forward to working with Welsh Government to progress key animal welfare initiatives, including CCTV in slaughterhouses and improvements to the regulation of pet breeding practices. Vets will also be critical to shaping the delivery of post-CAP farm support to ensure animal health and welfare are funded as public goods."  

Offering his congratulations to Collin, BVA President, James Russell said:
"I am delighted to welcome Collin Willson as he takes on the role of Welsh Branch President and want to extend congratulations from us all here at BVA. With his rich career background in animal welfare, I have no doubt that he will bring his wealth of experience and knowledge to the role.
 
"BVA's focus has always been on understanding and informing our members and stakeholders about the potential challenges and opportunities that lie ahead, coupled with ensuring that vets have a strong voice in an ever-changing world.
 
"I would like to take this time to offer my thanks to Ifan Lloyd for his dedication and hard work during his time as President of BVA Welsh Branch, especially in this last difficult year. He has ensured the profession has had continued support throughout the pandemic and members in Wales were kept abreast of the changing rules and guidance.  He also represented the Welsh Branch in all our discussions when developing Covid guidance.
 
"During his term of office, he also gave evidence to the Welsh Parliament's Climate Change, Environment and Rural Affairs Committee focusing on disease prevention and control, and antimicrobial resistance."
 
Collin has lived in Wales most of his life except when he studied for his veterinary qualifications in London. Returning to Wales he worked in general practice for 30 years before moving into the meat and food hygiene sector, firstly with the Meat Hygiene Service (MHS) where he provided veterinary advice to approved slaughterhouses within Wales and the Borders. For the last 13 years Collin has been with the Food Standards Agency (FSA) where he is the Field Veterinary Lead, responsible for welfare at slaughter veterinary work for the FSA in Wales and England.
 
Collin has been a Veterinary Public Health Association (VPHA) Council member since 2000 serving as Honorary Secretary and Junior Vice President, and in 2018 taking on the role of President, which he held for two years. He is currently Senior Vice President of VPHA. He has also worked with government departments in all the devolved nations up to ministerial level and will continue to lobby on animal welfare on behalf of the profession.