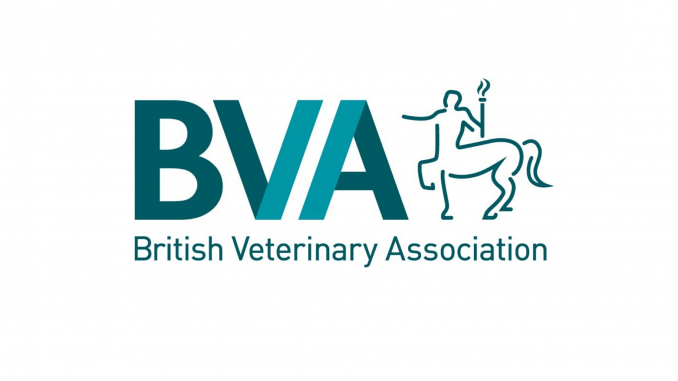 A young veterinary surgeon who developed a programme which enabled more than 1,000 students to take part in virtual work experience placements has won the British Veterinary Association's (BVA) Young Vet of the Year Award for 2021.
Dr Alex Davies impressed judges with his dedication and creativity in supporting students applying for veterinary medicine and was named the winner at the BVA Gala Dinner, which was held at the London Marriott Hotel in Canary Wharf as part of the London Vet Show (11 November 2021).
The award is supported by Zoetis and aimed at early-career vets who have gone above and beyond the usual call of duty or who are making a difference within their community or the veterinary profession.
Dr Davies, who is a practising veterinary surgeon as well as a vet mentor, was praised by judges for developing and delivering numerous educational projects for students applying for veterinary medicine, including the creation of a free-to-access virtual veterinary work experience programme. The programme enabled more than 1,000 students to virtually "shadow" a real vet as they interact with animals and clients, allowing the students to see them demonstrate clinical and diagnostic problem solving as well as communication skills and leadership. This would be followed by teaching sessions led by Alex, who also provided opportunities for other veterinary professionals to inspire future vets, such as collaborations with the RCVS.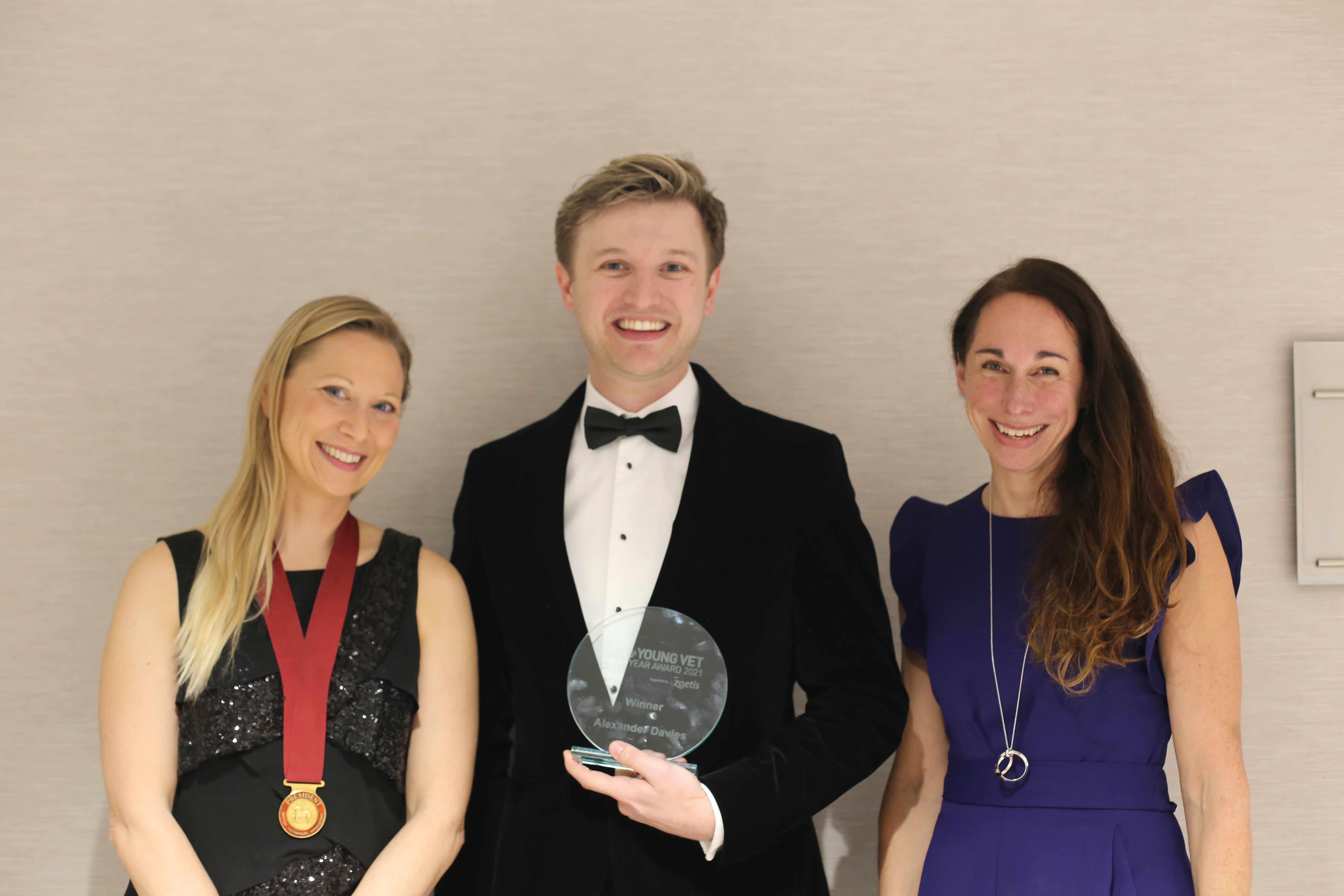 On becoming BVA Young Vet of the Year, Dr Davies said:
"Thank you so much for this incredible honour. I graduated during Covid restrictions in 2020 and quickly decided that I wanted to change my professional identity to somebody who would work with the future generation of vets and raise aspirations towards veterinary careers. I am committed to ensuring that our future profession is one that I am proud of, and one that is sustainable and diverse.
"Thank you to everyone here and at home that has helped me on this amazing journey, and of course thank you to my family for your constant support. I would encourage anybody who wants to give back to applying students and shape our future veterinary profession to join me on this amazing journey and get involved!
"Thank you to the BVA, Zoetis and the judging panel for this tremendous honour."
BVA President Justine Shotton said:
"It has been a challenging year for the veterinary profession and Alex has made a significant difference to the vets of the future, inspiring and supporting them as they work towards their careers.
"He is a very deserving winner of BVA's 2021 Young Vet of the Year Award. Congratulations Alex, you should be very proud of yourself, and your hard work and dedication has really paid off.
"I would also like to congratulate our two brilliant finalists, Sarah Penturn and Sarah Krumrie. It was an incredibly difficult decision to make and we know they also have bright futures to come.
"A resounding 'well done' to all of the nominees for the award as well, we were really impressed by all of the entries this year and wish you all the best for your careers."
Sarah Heming, Director of Public Affairs and Customer Relations, Northern European Cluster at Zoetis added:
"Gaining your qualifications and delivering in your role as a young vet takes time and commitment. It is so inspiring to see so many young vets making such a big impact on important issues and going above and beyond.
"Congratulations to Alex and to all of the finalists, thank you for all you have contributed, you should be very proud of yourselves."