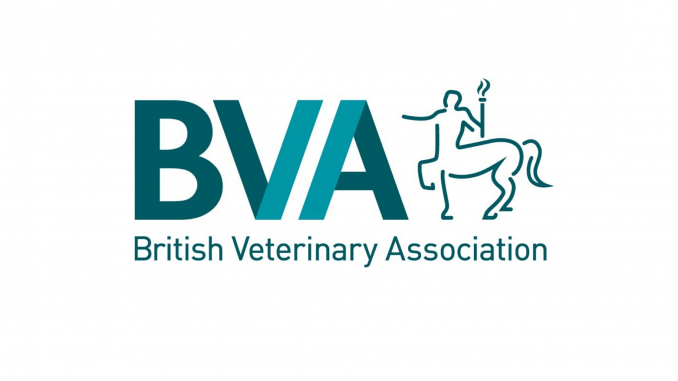 Action needed now to improve capacity and wellbeing in the veterinary profession, says BVA President
British Veterinary Association (BVA) President Justine Shotton said last night (Wednesday 16 March) that "multi-pronged, multi-stakeholder measures" are needed to improve recruitment, retention and rates of return in the veterinary workforce and help the profession become more sustainable as it contends with multiple pressures.
In her speech to around 80 guests at BVA's Annual Dinner in Westminster, Dr Shotton praised the sterling efforts of veterinary teams to keep animals healthy, protect public health and keep the food chain moving against a backdrop of Covid, Brexit and a recent surge in pet ownership. However, she cautioned that this has been an incredibly challenging time, saying:
"But we also need to acknowledge that this has come at a significant – and ultimately unsustainable – cost to the profession's capacity and wellbeing. If we are going to cope with ongoing and new or unforeseen challenges ahead, we need action now to improve recruitment, retention and rates of return to veterinary work, to ensure that all existing vets can feel supported, safe and rewarded in their careers, and to encourage future vets from all walks of life to follow in our footsteps."
Addressing guests including the UK's Chief Veterinary Officer Christine Middlemiss, parliamentarians, key representatives from animal health and welfare organisations and colleagues from across the veterinary profession, BVA's President called on governments, animal owners, the profession itself and vets of the future to take a range of actions to help create a "flexible, resilient and future-proofed workforce". These ranged from asking the Government to make sure that new vet schools and course places are adequately funded, to reminding animal owners to "Respect Your Vet" and the difficult decisions that they have had to make to keep colleagues and clients safe during the pandemic.
Reflecting on recent months, Dr Shotton welcomed the Government's commitment to addressing a range of longstanding animal health and welfare issues through forthcoming legislation such as the Kept Animals Bill and new laws on animal sentience. Recognising the urgency of bringing these changes into law, she said:
"We're well aware that other events are rightly and understandably taking parliamentary priority at the moment, but I do want to make a plea to government to do what they can to get these crucial and long-awaited pieces of legislation over the line in time for the Queen's Speech. Given the strength of feeling and – in the case of sentience – the length of the wait, we owe it to billions of animals to seize the chance to protect them in law and reassert the UK's gold standards on welfare."
Turning to agricultural issues, Dr Shotton applauded vets for their role in mitigating against and monitoring for disease outbreaks, including the recent explosion of cases of Avian Influenza in many parts of the UK. Dr Shotton also encouraged those working in the farming sector to engage with and prepare for the forthcoming Animal Health and Welfare Pathway, a programme of support for farmers in England based around key priorities. She said:
"We see the Pathway as offering a great chance to improve animal health and welfare, drive down disease pressures across regions, and work towards supporting sustainable animal agriculture. Importantly, it will also acknowledge and enshrine the value that vets can add to livestock businesses, and the importance of cementing those strong relationships.
"So far, so good, but it's incumbent on all of us to make sure that all those involved are primed and ready for the programme's imminent roll-out. To fully reap the rewards of this ambitious programme, the Government must ensure that everyone involved is on board and up to speed with its goals."
On pet welfare, Dr Shotton acknowledged some significant campaign wins in the past year, including BVA successfully lobbying alongside others for the Government to take action against the "barbaric and purely cosmetic practice" of cropping dogs' ears. She said that BVA will now be turning its attention to the rise of canine fertility clinics in the UK, saying:
"We are only starting to scratch the surface of this worrying trend, but are already seeing multiple red flags in the clinics that may be operating with no regulation or veterinary oversight. Please rest assured that we will be building a picture of the scale and severity of these murky businesses in the months ahead, and calling for urgent enforcement action to clamp down on unregulated and dangerous practices."
The BVA President ended her speech by thanking BVA staff, members and all stakeholders for all their support, and recognising that the year had been punctuated by "continued challenges and uncertainty for the veterinary profession." Reflecting on her presidential theme, she said:
"I feel that my theme of sustainability rings truer than ever. We must all work together to create a sustainable future for our workforce and the environments that surround us. This will not be easy, but I have the greatest respect for members of our wonderful profession and feel confident that we will rise up to face the challenges ahead."
The UK's Chief Veterinary Officer Christine Middlemiss responded to the speech as BVA's Guest of Honour.