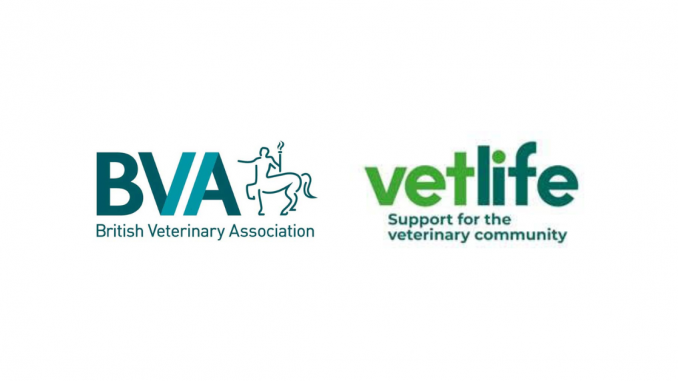 At BVNA, we are proud to announce that we have another new partnership!
BVNA has signed a Memorandum of Understanding (MoU) with Vetlife, and at BVNA Congress 2022 in October, President Charlotte Pace announced Vetlife as the new charity of choice for her presidential year. The MoU lays out how the two organisations will work together to achieve the shared objective of supporting mental health and wellbeing in the veterinary community through their individual and joint activities.
Charlotte is a passionate advocate for supporting mental health in veterinary nurses, no matter what their circumstances or background. Knowing that there is someone available to talk to, at whatever time of day, is a lifeline for veterinary professionals.
(L-R: Rebecca Winter, BVNA Mental Health & Wellbeing Team Co-ordinator and Council Member; Charlotte Pace, BVNA President; James Russell, Vetlife Trustee)
Charlotte commented:
"Selecting Vetlife as the chosen charity for my presidential year is a privilege because they provide an exceptional service for the veterinary profession. This is also perfect timing, because in the last couple of months, the changes to the Vetlife Articles mean that registered veterinary nurses can become full Vetlife members, stand for nomination as Trustees, and apply for financial support.
I am very proud to be part of the Vetlife and BVNA communities, so this collaboration is very dear to my heart. I have no doubt that the partnership between the BVNA and Vetlife will benefit the veterinary nursing profession and help improve the wellbeing of nurses for many years to come".
Welcoming the joint signing of this document, Vetlife President Graham Dick said:
"I am especially pleased that the recent changes to the Articles of Association of Vetlife have embraced the significance of veterinary nurses as an essential part of professional veterinary teams. This Memorandum of Understanding between Vetlife and the BVNA helps further to ensure that both our organisations can work closely together to enhance support for the veterinary nursing community."