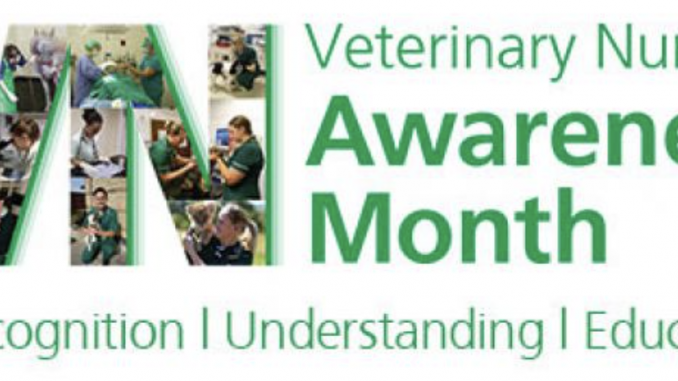 The 16th annual VNAM ended this week.  BVNA announce the winners after a tremendously successful campaign.
VNAM takes place every year in May but this year it was very different as it was all virtual. Usually, Veterinary Nurses come together in practice and create fantastic displays in the reception areas highlighting #whatVNsdo. This year, due to Covid-19, they were asked to design a poster and send it digitally to BVNA; and instead of going out into the community and schools to share the facts about #whatVNsdo, Veterinary Nurses were asked to record videos for pet owners on how to do tasks such as cleaning a dog's teeth.
The public also joined in this year, sending pictures of their pets and why they love their Vet Nurse.
The list of winners are here and you can view all entry videos on YouTube here and posters and pet pictures, here on the VNAM Facebook page.
Jo Hinde, BVNA President says
We have had a huge amount of entries into this year's competitions and all have been to a very high standard. It has been a pleasure, as always, to lead the judging panel and announce this year's fabulous winners and runners up.
I am exceptionally pleased with how well Veterinary Nurses have embraced the 'digital poster' competition and every single entry was brilliant and really highlighted just #whatVNsdo!
The response to our information video category were equally as good and have helped provide a wide range of factual, informative and engaging top tips to pet owners around the world.
But the most popular category by far was the owner's competition. We had over 130 entries from dedicated pet owners who wanted to express their thanks to their Veterinary Nurse for caring for their pets. It's heart-warming to read all the entries and see just how much impact Vet Nurses can have on both the pet and owner's welfare. Thank you all for taking part and helping to make #VNAM2020 a huge success."