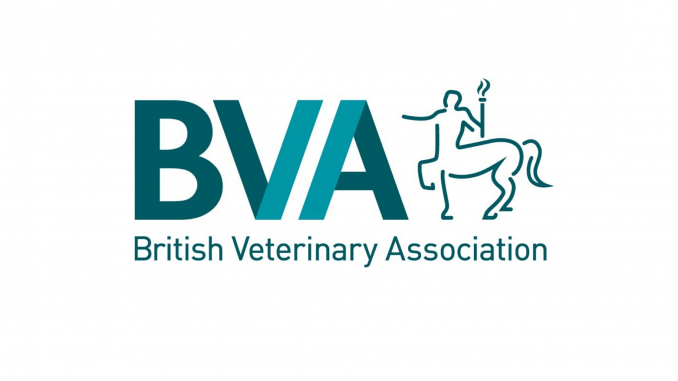 A study published in leading veterinary journal Vet Record has found that rates of ear cropping in dogs seen in vet practices in the UK rose sharply in 2021. In the majority of cases, the dogs had been legally imported from EU countries where the procedure is illegal, igniting renewed calls for action on closing this legislative loophole via the Kept Animals Bill.
The study, Dogs with cropped ears in the UK: A population-based study using electronic health records, has been published in a recent issue (4-11 March 2023) of the British Veterinary Association's (BVA) journal. It found that a total of 132 dogs with cropped ears were seen by vets across a sample size of 500 practices between 2015 and 2022, with numbers peaking in 2021. The breeds most likely to have cropped ears were the American bulldog, Dobermann, Italian mastiff and bulldog. In more than 60% of the cases, the dogs had been imported from countries where ear cropping is illegal, such as Romania, Hungary, Bulgaria, Serbia, Spain, Poland and Ireland.
Ear cropping is an unnecessary, painful mutilation that involves cutting off part of a puppy's ear flap for cosmetic reasons, often without anaesthesia or pain relief. Sometimes the ears are splinted to make them stand upright. The practice carries no health or welfare benefits for the dog and is illegal in the UK. However, it remains legal to import and sell dogs with cropped ears, and it's not a specific offence to send dogs abroad to be cropped.
The increase in rates of ear cropping reported in the Vet Record study was determined to be broadly consistent with data from the RSPCA in a similar period, with 279 cases and a 621% increase in reports of ear cropping made to the charity's emergency helpline between 2015 and 2020. Similarly, in BVA's 2021 Voice of the Veterinary Profession survey, six in 10 vets that had seen ear cropping felt the number of dogs with cropped ears they saw in practice had increased over the previous year. It also found that there is still work to be done to raise awareness among clients that ear cropping is illegal in the UK- while 19% of vets believe most of the owners of dogs with cropped ears they saw were already aware that the mutilation is illegal, 15% said that none of their clients were aware until they reached the practice.
The study's authors- Lucy J. Norris, Gina L. Pinchbeck, Peter-John M. Noble and Alan D. Radford- used data from electronic health records submitted by veterinary practices participating in the Small Animal Veterinary Surveillance Network (SAVSNET). They acknowledge that the findings of their research are likely just a small snapshot of the true scale of the ear cropping problem*. Figures from the 2022 PDSA PAW Report suggest that the true numbers of dogs imported with cropped ears could be as high as 26,000.
In a commentary accompanying the research, RSPCA Head of Companion Animals Samantha Gaines writes:
"The study provides strong evidence to refute arguments for ear cropping to prevent ear infections, as the breed types identified in Norris and colleagues' study are not generally predisposed to such infections. Rather, this finding adds weight to anecdotal evidence suggesting that the motivation for ear cropping in many dogs is driven by appearance rather than any perceived health benefits.
"It is also possible that some dogs were cropped illegally in the UK using legal importation as a smokescreen for this activity. Indeed, it is the RSPCA's experience that many dogs stated as being cropped outside of the UK have histories that would make this highly unlikely."
In an editorial, Vet Record editor-in-chief Suzanne Jarvis said:
"This research, together with an accompanying commentary article by Samantha Gaines, offers an insight into the murky, sometimes illegal, circumstances surrounding ear cropping.
"The researchers identified dogs that had had their ears cropped in the UK, despite the procedure being illegal here. There were further cases where it was very difficult to establish when and where the cropping had been done. The worrying thing is that some owners don't even realise that their dog has been mutilated.
"One solution to the importation problem is proposed in the Kept Animals Bill, which is currently stalled in parliament. Although there could be potential for fraud around grandfather rights initially, a ban on such importations would ultimately mean that the sight of a dog with cropped ears becomes a thing of the past in the UK."
British Veterinary Association Senior Vice President Justine Shotton said:
"This paper provides further evidence on the concerning rise in ear cropping that vets are seeing in practice. Unsurprisingly, as the study's authors state, the numbers of cropped dogs seen in this study are not representative of the true UK-wide picture, with that figure expected to me much higher.
"As part of the British Veterinary Association's #CutTheCrop campaign, we would like to see the government take decisive action to pass the Kept Animals Bill, which will help close the legal loophole that allows the importation of dogs with cropped ears into the UK and acts as a cover for the illegal procedure to be carried out within the country too."
For more information on BVA's #CutTheCrop campaign, see: https://www.bva.co.uk/take-action/ear-cropping-campaign/
To access the Vet Record research, see: https://bvajournals.onlinelibrary.wiley.com/doi/10.1002/vetr.2483