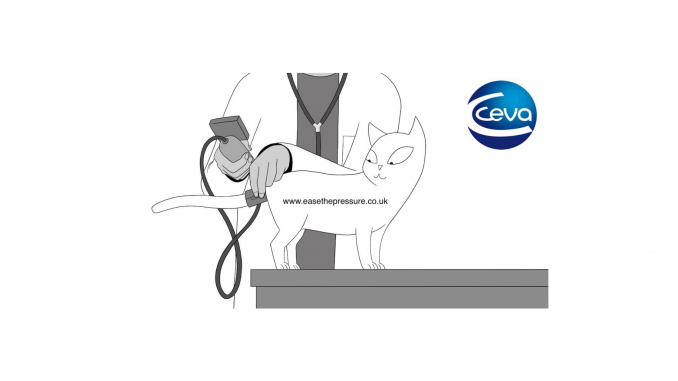 Ceva Animal Health helps vets and nurses 'ease the pressure' in their hypertensive feline patients with their new and easy-to-use website www.easethepressure.co.uk which will offer the latest and most up-to-date support helping practices succeed with routine blood pressure screening.
The website, dedicated to feline hypertension, contains all the support your practice could need to successfully manage feline hypertension including;
Free in-house CPD for vets and nurses including access to our innovative feline
hypertension ambassador course
Support on how to integrate measuring blood pressures as a routine in your clinic
Mailing and social posts at a click of the button to encourage clients to bring their cats in for
blood pressure checks
Videos to share with clients about why hypertension is a silent killer and how it is important
to check blood pressure annually in cats aged 7 years and above as recommended by the
ISFM¹.
Ceva Animal Health has developed this website to help practices continue improving feline health and welfare following on from their recently launched Feline Hypertension Ambassador course by Dr Sarah Caney. This website has been designed to offer practices the support they need to enable them to confidently talk to their clients about the condition, accurately measure blood pressure in a cat-friendly way as well as making blood pressure screening as simple as possible for practices to implement. Visit www.easethepressure.co.uk for all the support you need to run blood pressure clinics successfully. This website has been developed by Ceva Animal Health UK, manufacturer of Amodip®.
References
1.Taylor S, et al. ISFM Consensus Guidelines on the Diagnosis and Management of Hypertension in Cats. Journal of Feline Medicine and Surgery (2017) 19, 288–303.