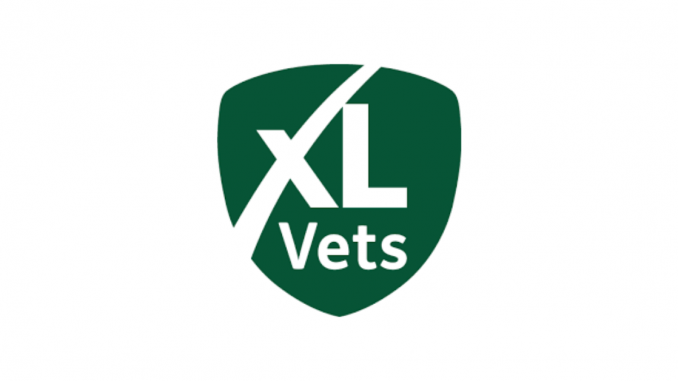 Long standing XLVets member practice, Bishopton Veterinary Group, has opened a brand-new purpose-built surgery in Thirsk. As Bishopton Vets enters their 80th year of independent practice, opening their fifth small animal surgery is a great kick start to a year of celebrations. The Thirsk branch boasts impressive facilities and is set to uphold the high quality of veterinary expertise Bishopton Vets has become well known for.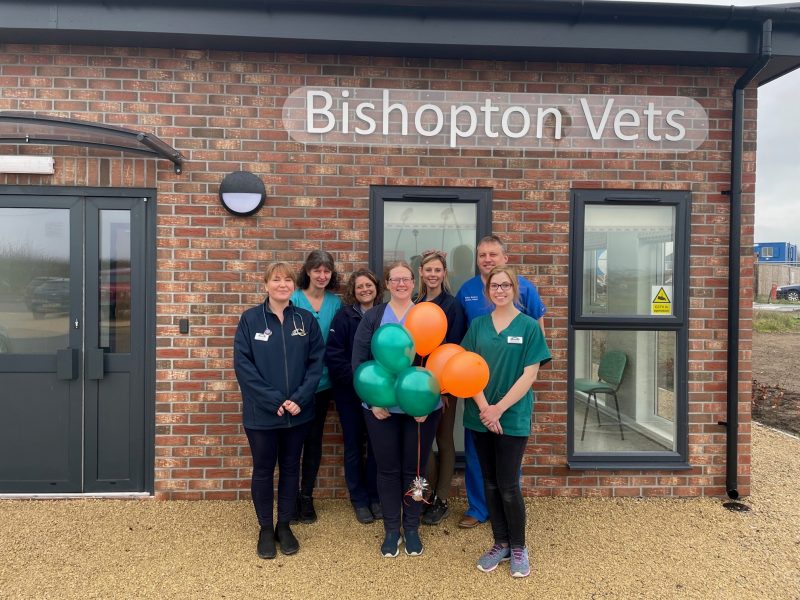 Founded in 1943 as a farm animal practice, the companion animal side of the business began to flourish in the mid-1960's. Today, 80 years on, the practice spans all species, has over 30 vets and six surgeries covering North Yorkshire. As the business has grown, the exceptional standards of care have remained constant with a team of experienced vets, many of whom are certificate holders.
Ian McClive, Partner and Small Animal Vet said "We are thrilled with our fantastic surgery in Thirsk. Each of our branches are very busy, and Thirsk bridges the gap between two of the existing locations as well as relieving some of the surgical pressure off our hospital in Ripon. Not only can we now better service our clients, the new surgery increases opportunities for our vets too."
Bishopton Vets pride themselves on being a forward-thinking practice that listens to their client base. They have a comprehensive health care plan, the Lifetime Care Club, and as part of this offer a 'Test & Treat' service for owners who would prefer to test using faecal and blood sampling to see if vaccination or parasiticides are required rather than preventative techniques.
Ian continued "Not everyone wants to vaccinate their pets each year or give them monthly parasiticides, so we decided to introduce a Test & Treat Plan to ensure we can have conversations with and perform twice yearly physical exams with a greater breadth of our client base rather than risk not seeing those animals at all. Our Test and Treat service consists of quarterly faecal samples and annual blood samples. Clients have responded well to not feeling pressured to have medication and it gives them and us peace of mind for the health status of their pet."
The team at Bishopton Vets have found the community support from XLVets has helped them in their success over the years. "Having the community to discuss ideas and strategies with has been extremely useful" Ian explained. "Remaining independent whilst having the support over the past 17 years has been helpful on numerous levels."
Susan Goodfellow, Chief Marketing Officer of XLVets, is delighted for the new development at Bishopton Veterinary Group "It is wonderful to see this practice continue to go from strength to strength. Bishopton Vets share our commitment to high-quality veterinary care and collaboration and are valued members of our community. We are excited to support them in the newest area of growth".
XLVets is a community of independent practices that collaborate with each other to share their skills, knowledge and experience. Members share a common goal of clinical excellence and work together to achieve much more than they could do alone. The community offers a range of training courses from clinical CPD to business courses on running a practice. To learn more about XLVets, visit https://www.xlvets.co.uk/the-boss/.
The expansion at Bishopton has created opportunities for likeminded vets and vet nurses to join the team. For more information on the roles available visit https://www.bishoptonvets.co.uk/careers or contact careers@bishoptonvets.co.uk