Advanced skills for RVNs: Taking your technical skills to the next level
10th April 2021

-

23rd August 2021

£175
Our nursing members wanted an advanced nursing course that will motivate and inspire them to learn from other experienced and inspirational speakers across a variety of topics. This course aims to be the UK leader in providing a completely holistic approach to CPD for RVNs.
This course will be delivered by a variety of speakers, including EBVS and RCVS recognised Specialists as well as RVNs who hold advanced qualifications (e.g. Advanced certificates/qualifications) or who are recognised experts in their field. The course runs over an eleven week period and is equivalent to 11 hours of CPD/CE. It is delivered via pre-recorded video webinars and supplemented with a real-time discussion forum where delegates can ask questions about specific topic content or about cases that they are experiencing in practice – where they maybe just need a bit of support. There is also 2x Live Q&A elements to this course.
Speakers on this Advanced Skills course include Scott Kilpatrick (internal Medicine Specialist), Ashley Wemple (RVN CertVNECC), Laura Jones (RVN, Dip AVN, VTS Internal Medicine) and Harry Swales (Internal Medicine Specialist) plus other guest speakers.
Lesson 1: Bloodwork interpretation… It's all about the base, about the base, 'Base Excess!' 04/10/2021
learning outcomes
You know how to run the tests; Let's look in more detail at what the results mean for your patients.
Electrolytes and blood gas analysis can be confusing. In this lesson we will crack the code of acid base!
We will review some more unusual tests… from coagulation to Coombs.
Lesson 2: Getting the most from your cytology… Is everything clear? 11/10/2021
learning outcomes
Be confident looking under the microscope.
Understand the common conditions that can be diagnosed with the help of fine needle aspiration and cytology.
Review what other fluids look like under the microscope. Taking the confusion out of effusions.
Lesson 3: The infamous blood smear… How do you make yours? 18/10/2021
learning outcomes
Comfortably assess a blood smear from a healthy patient (canine / feline)
Identify changes consistent with RBC regeneration & non-regenerative anaemia
Identify abnormal RBC distribution and explain when a saline agglutination might be warranted
Perform a platelet count
Identify types of white blood cells & toxic changes in neutrophils
Practically apply the information from blood smears to specific cases such as IMHA, IMTP, parvovirus, chronic renal failure, and more.
Lesson 4: Advanced nutrition… When to reach for the TPN (Total Parenteral Nutrition) 25/10/2021
learning outcomes
Review what feeding tube options we have and when to use them.
Learn the practical elements of tube placement and maintenance.
Understand what to feed and when.
What is total parenteral nutrition and when do we use it.
Lesson 5: Live Q&A Session (Thurs 04/11/21 @ 8-9pm GMT)
learning outcomes
Your chance to discuss any cases you have seen in practice or to ask questions.
We will bring along a few interesting cases too!
Lesson 6: Tubes, drains & catheters… Understanding the what, how and why? 08/11/2021
learning outcomes
The indications for, placement techniques of and nursing care of different feeding tubes
Considerations for placing, using and caring for central venous catheters.
How to care for and manage patients with chest drains
How to place and care for urinary catheters in both male and female patients
How to place and maintain arterial catheters
Lesson 7: Fluid therapy in practice… When Hartmanns is the wrong choice! 15/11/2021
learning outcomes
When is fluid therapy indicated and what are maintenance fluids/rates
Be confident in fluid calculations, even the complicated ones
Understand the difference between fluid types and the indications
Case based examples
Lesson 8: Advanced Anaesthesia… What the 'fentanyl' is happening? 22/11/2021
learning outcomes
Understand how to take your anaesthesia skills to the next level.
Learn how to maximise your anaesthesia equipment to optimise patient care
When anaesthesia goes wrong… Stay calm and carry on!
Case based scenarios… Examples to get you thinking?
Lesson 9: Schedule 3 in practice… 'See one, do one, teach one' 29/11/2021
learning outcomes
Learn what can be done by nurses under schedule 3 of the Veterinary Surgeons Act 1966
Approaches to the most common types of schedule 3 procedures in practice
Review suturing principles and techniques
Be confident in your approach to planning schedule 3 procedures
Lesson 10: Evidence Based Veterinary Medicine… Your contribution matters 06/12/2021
learning outcomes
Understand what EBVM is and why it matters to the veterinary profession.
Optimising the nurse's contribution to EBVM in practice.
Have you always thought about writing a veterinary article? Let us talk you through the process and give hints and tips.
Lesson 11: Live Q&A Session (Thurs 16/12/21 @ 8-9pm GMT)
learning outcomes
Your chance to discuss any cases you have seen in practice or to ask questions.
We will bring along a few interesting cases too!
meet the speakers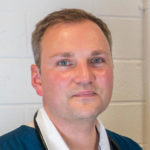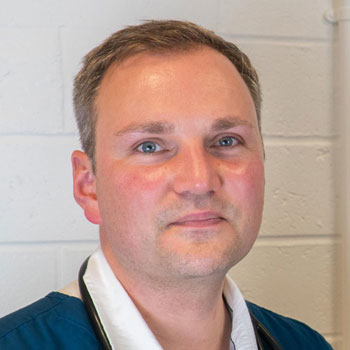 Scott Kilpatrick
Director, Internal Medicine Specialist
Scott graduated from Edinburgh Vet School in 2007. Initially, he worked for the PDSA, before taking a Senior Veterinary Surgeon position with Vets Now in Edinburgh in 2010. Scott started his residency in internal medicine at the University of Edinburgh in 2012 after completing a year as a Teaching Fellow in Anatomy and Physiology. He completed his residency in 2016 after finishing his Masters in the pathogenesis of canine liver disease and has since been working in referral practice. Interventional radiology is something that really interests Scott and he spent some time in 2018, working in this area at UC Davis in California. Scott has created and delivered a Post-graduate Certificate in Small Animal Emergency Medicine in association with the University of Surrey. Scott is currently the Head of Internal Medicine at Wear Referrals.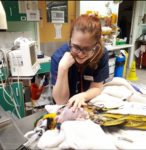 Ashley grew up in a small town in rural North Carolina. From there she moved to a slightly bigger part of the state to go to university at North Carolina State University in Raleigh, NC where I  studied animal science and obtained a bachelors degree in that field in 2003. While studying, I started working nights at an ECC veterinary hospital and I developed a passion for ECC nursing and teaching. I moved to the UK in 2008 to take a job as an ECC nurse at Vets Now Gateshead and have been there ever since (currently as Principal Nurse Manager).  I earned my CertVNECC in 2010 and continue to tutor for that program, as well as other teaching and mentoring for IVC, Vets Now and the veterinary thought exchange.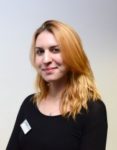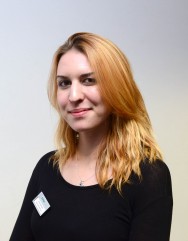 Laura Jones qualified as a veterinary nurse in 2010, gained the DipAVN in 2014 and completed a degree in advanced veterinary nursing in 2017. Laura joined a newly-opened referral centre in Hampshire in 2015, to support and develop the Internal Medicine service. Here, her passion for medical nursing grew, leading to Veterinary Technician Specialist certification in small animal internal medicine in 2019. That same year, Laura developed a social media page and website, "Veterinary Internal Medicine Nursing', to educate and inspire nurses wanting to learn about medical patients, and speaks nationally on a variety of medical nursing topics. Laura currently works at The Ralph Referral Centre, where she nurses both high-dependency and medical patients, whilst leading the team of critical care nurses, She serves on both the Feline Focus and Companion editorial board and was elected to join BVNA council this year.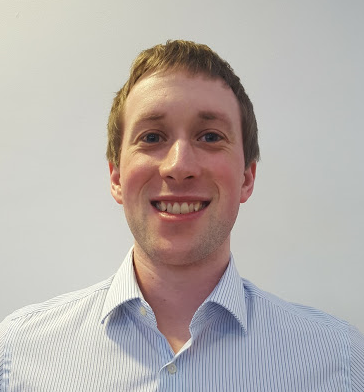 Harry Swales
Internal Medicine Specialist
Harry graduated from the University of Liverpool in 2014, following which he undertook a rotating internship in the North West of England. Harry undertook a residency in veterinary internal medicine at the University of Liverpool and was awarded European specialist status in 2021. Harry has published research in internationally recognised scientific journals and spoken at international conferences. His interest areas include nephrology/urology (kidneys/urinary problems) and emergency and critical care.