Bereavement
1st January 2022

-

1st January 2025

£20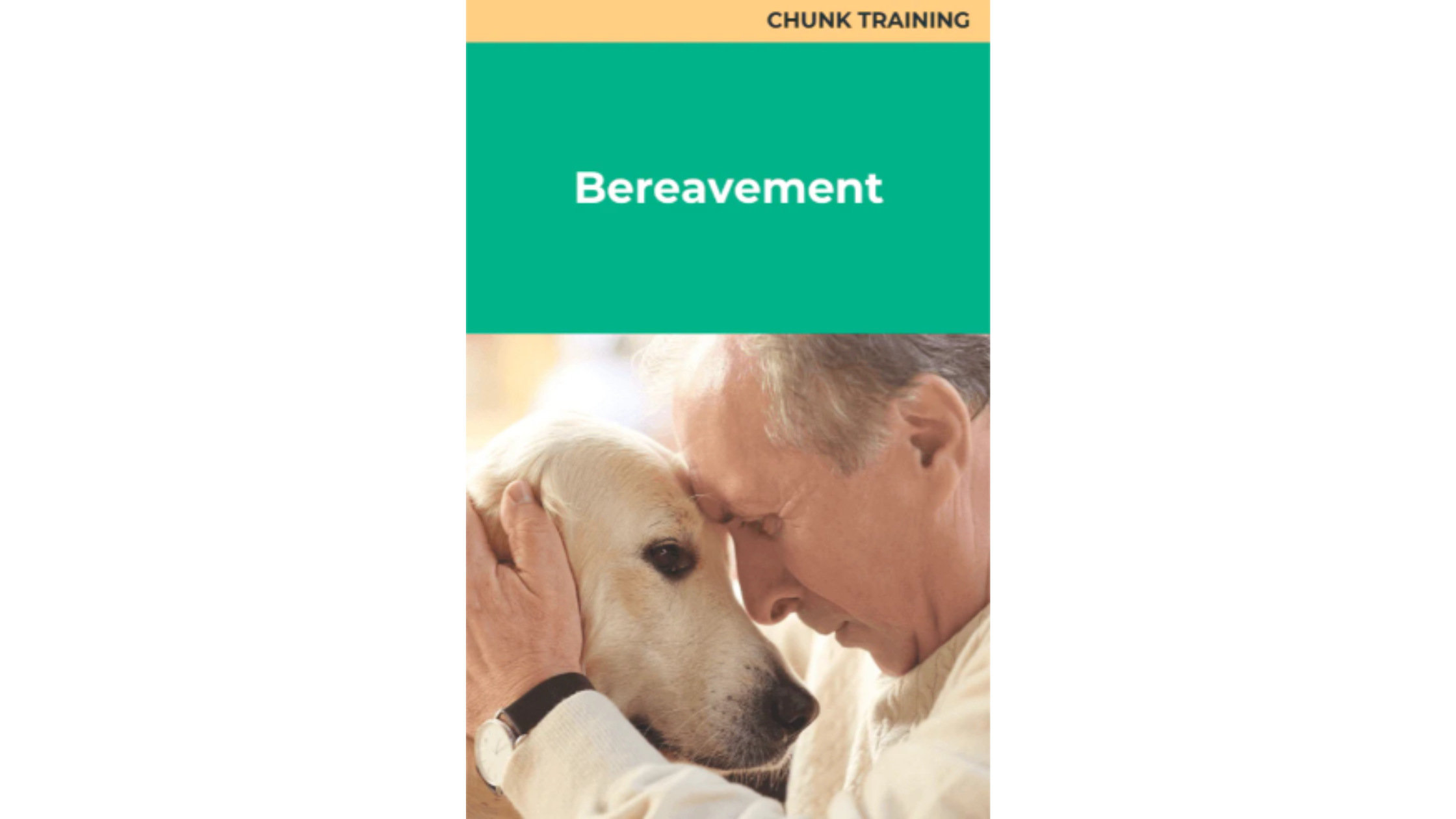 Overview
Bereavement is the seventh instalment in the module 'Caring for Clients'.  Unfortunately this can be a daily occurrence in practice and will be something that all staff members will have to deal with.  Some will find it harder that others but no one is ever exempt from the unique experience of the death of a pet.  This is true of owners too, some may take the situation lightly and others may need professional help.  This presentation will compliment other courses from Chunk Training such as Referrals and Second Opinions and Communicating, Listening and Conversing.
Target Audience
This course is aimed at all members of staff in a veterinary practice.  Some clients may be specifically bonded to a member of staff and may request that member to be there when the pet reaches the end of life, they will expect them to have compassion but also remain professional throughout.  This course will help with understanding of what the client is experiencing and how they can be helped during this sensitive time.
What You Will Learn
Dealing with bereavement is never an easy task, even the most experienced staff member will still feel uneasy during end of life appointments.  This course explain the stages of grief and how to respond appropriately or when to refer the client to a professional.  The course will also detail the general protocol for euthanasia and how ease the procedure for the best interest of all involved.
About The ProviderThe course is delivered by Dave, a virtual teacher who will deliver the content originally written by Liz Watkins (MRCVS).  Aside from Liz's clinical interests, client satisfaction has always been a passion of Liz's and she has always strived to deliver the highest quality of care to both the pet and the owners especially when it comes to end of life care.
Use Code "WN10" to get 10% off the list price