Emergency & critical care: Stop being scared and jump into action!
7th February 2022

-

12th April 2023

£250
Emergency & Critical Care is an exciting topic that challenges the clinician to be prepared and organised for the unexpected arrival of emergency cases. This course will broadly cover coagulation & transfusion medicine; toxicology; shock, fluid therapy & acid/base; CPR; respiratory emergencies; cardiac emergencies; traumatic brain injury & other neurological emergencies and finally trauma. By the end of this course the delegate will be able to confidently manage the emergency patient and apply their knowledge and skills to improve patient outcome.
The course is run by Kerry Doolin and Neus Elias who are both Specialists in Emergency and Critical Care. Neus graduated from The Universitat Autonoma de Barcelona in 2009 and then completed a rotating internship at the same University, before working in a referral hospital as an out of hours veterinary surgeon in Barcelona. Neus completed her residency in January 2020 and passed her board exams becoming a European Diplomate of Emergency and Critical Care in September 2020.
Kerry has been an emergency vet for 15 years after graduating from the University of Sydney in 2005. Kerry furthered her training via a speciality emergency and critical care internship at the University of California in Davis followed then by a three year residency in emergency and critical care at the Royal Veterinary College (RVC) in London. In 2019, she passed her specialty exams to become a Diplomat of the American College of Emergency and Critical Care. For the last year she has been working in Sydney as Head of ECC at North Shore Veterinary Specialist and Emergency Centre.
This course runs over a ten-week period and takes approximately 10 hours to complete. It is delivered via video webinars and supplemented with discussion forums and live Q&A case discussions with the course tutors, giving you the opportunity to ask questions or discuss cases you may be facing in your practice.
Lesson 1: Coagulopathy and transfusion medicine
Lesson 2: Toxicology
Lesson 3: Shock and IVFT… Acid base and electrolytes
Lesson 4: CPR
Lesson 5: Live Q&A and Case Discussion
Lesson 6: Respiratory emergencies
Lesson 7: Cardiac emergencies
Lesson 8: Traumatic brain injury and neurological emergencies
Lesson 9: Trauma
Lesson 10: Live Q&A and Case Discussions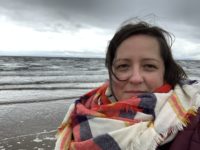 Kerry Doolin, ECC Specialist