I'm all ears… An afternoon of rabbit CPD – Hospitalized rabbit care and E.Cuniculi in rabbits
17 June @ 13:00

-

17:00

£25.00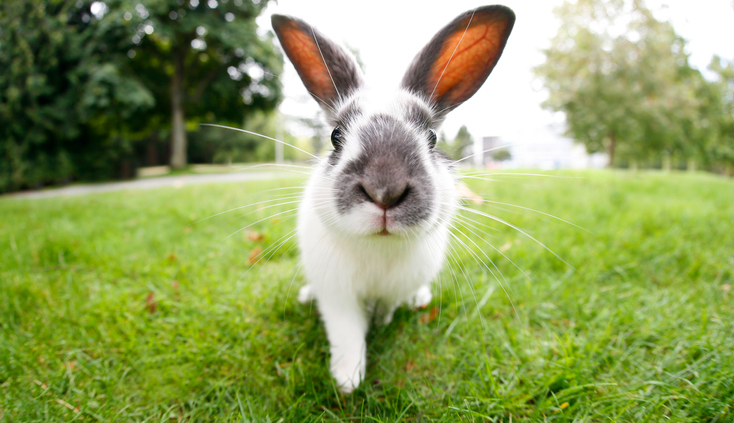 Date: Saturday 17th June 2023
Start time: 12.30 pm arrival, for 1pm start
Venue: Central College of Animal Studies, Unit 7, Manaton Court, Manaton Close, Matford Business Park, Exeter EX2 8PF
Light refreshments will be provided.
Speakers:
Adam Gregory BSc. (Hons) Cert. HE, RVN, NCert (Anaesth), DMZAA, DipVNZS, APVN (Zoo, Wildlife, Small Mammal, Avian, Reptile and Amphibian) – Adam has obtained experience globally as both a zookeeper and veterinary nurse. He is now able to combine both careers within his role as exotics head veterinary nurse. He has developed a particular interest within anaesthesia, and this is especially true for his passion in zoological and wildlife species.
Hospitalized Rabbit Care: Despite being the third most popular pet within the UK, rabbits requirements are often overlooked or misunderstood even within practice.
This lecture will take you through the basics of care within practice, practical tips and do's / do not's when rabbits come to stay!
Learning points:
– Husbandry care
– Analgesia
– Nutritional needs
– Confidence for rabbits
Jo Hinde-Megarity RVN – Jo has worked in the veterinary industry since 2007 and has always had a special interest in rabbits. She co-owns LagoLearn, which provides rabbit specific CPD to veterinary professionals in the UK and Internationally. She spends a significant amount of voluntary time highlighting animal welfare, is the Secretary of the AZEVN and is proud have been the President of the BVNA in 2019/2020. Jo has received several awards over the years including the Blue Cross Veterinary Nurse of the Year in 2014, an RCVS Innovation Award winner in 2017 and the IFAW Animal Advocate Award in 2017.
E.Cuniculi in Rabbits: E.Cuniculi is a protozoan parasite that affects rabbits and is very common in the UK. This can make rabbits exceptionally unwell and specific diagnostics are needed to confirm the presence of E.Cuniculi. Once a positive diagnosis has been confirmed, an extensive and intensive treatment plan is needed which includes more than just medication!
This presentation will discuss all aspects of E.Cuniculi and especially focus on the nursing care and husbandry adaptations needed to support these patients throughout their recovery.
Learning points:
– Understand how EC affects rabbits
– Learn how to care for these patients
– Understand how to test for & treat EC
– Gain confidence in communicating with owners
Chairs: Tamsyn Casley-Oliver and Amanda Curtis – BVNA Regional Representatives for Cornwall and South West Wales