Lower urinary tract disease in dogs and cats: taking the stress out of the spasm!
25th October 2021

-

13th December 2021

£175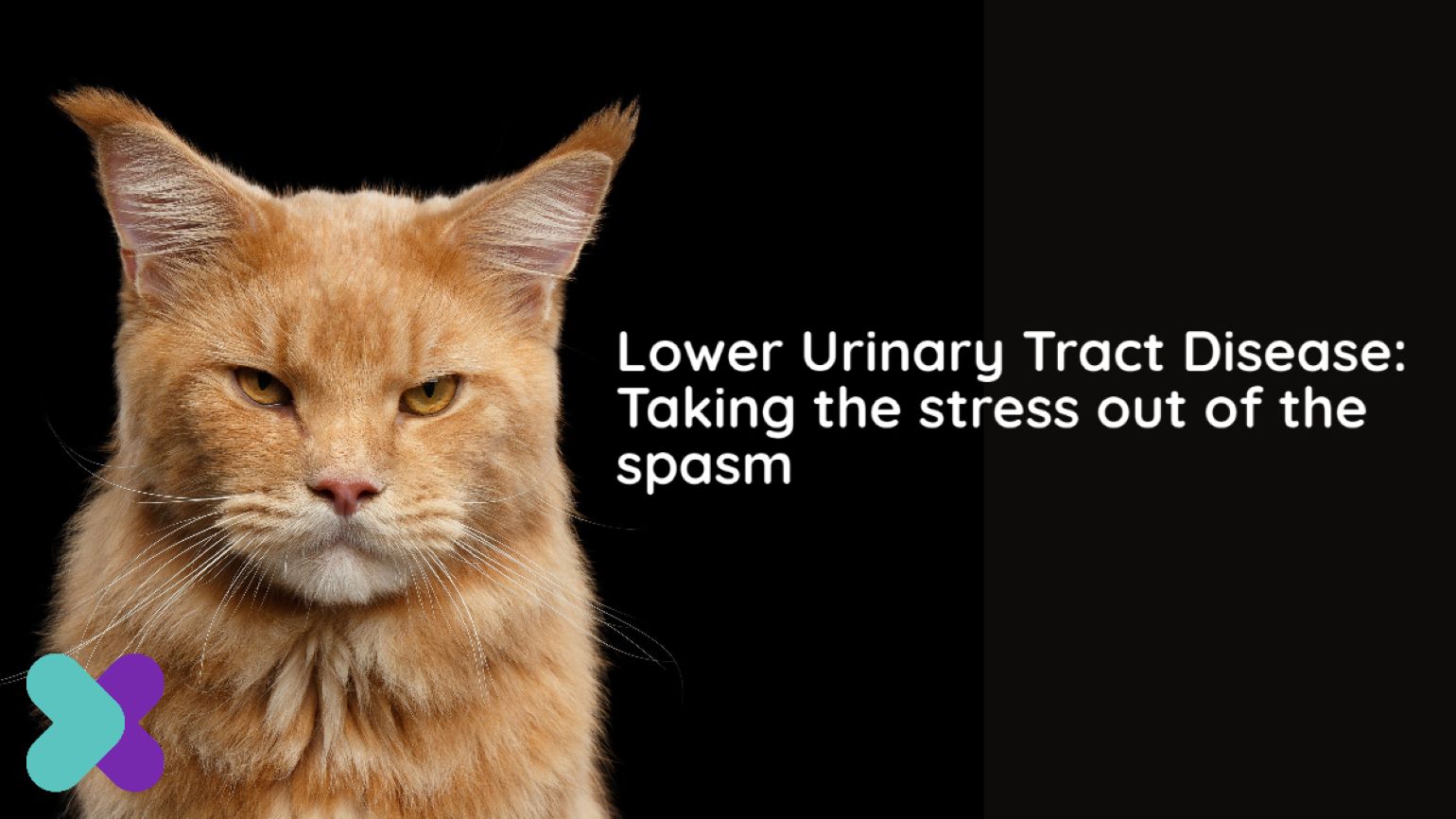 A detailed look at the causes, investigation and management of lower urinary tract disease (LUTD) in dogs and cats.
LUTD is a very common reason for patients to present in small animal practice; so this course will contain many practical tips and tricks to enable the diagnosis and management of the many disorders that can cause LUTD in cats and dogs. We will discuss many different aspects of LUTD, including the management of urinary tract infections and the challenge whether antibiotics are really indicated. The types of uroliths that effect dogs and cats are varied, so we will review the most up to date management strategies. The management of feline lower urinary tract disease remains challenging. Danielle will unlock what we really know about feline idiopathic cystitis aka Stress Cystitis and consider the evidence base and practicality of treating this frustrating condition.
The course is run by our very own Scott Kilpatrick (EBVS and RCVS Recognised Specialist in Small Animal Internal Medicine) and Professor Danièlle A Gunn-Moore (RCVS Specialist in Feline Medicine). The course runs over an eight-week period and takes around 8 hours to complete. It is delivered via video webinars and supplemented with discussion forums and live Q&A chats with the course tutors, giving you the opportunity to ask questions or discuss cases you may be facing in your practice.

Course Curriculum:
Lesson 1: Lower urinary tract infections… step away from the antibiotics

Learn about the most effective ways to investigate infections of the urinary tract. How do you differentiate between asymptomatic bacteriuria and a UTI?
Understand how to make the best decisions regarding antibiotic choice.
Review the best way to investigate and manage recurrent infections.

25/10/2021
Lesson 2: Urolithiasis… from allopurinol to xanthine

Be confident in understanding the different uroliths that affect dogs and cats.
Consolidate your knowledge of options for investigation of urolithiasis.
Understand the best options for medical and surgical management.

01/11/2021
Lesson 3: Disorders of micturition

Review the pathophysiology of micturition.
Consolidate your knowledge of the investigation and management of bladder storage diseases.
Review the reasons for abnormal bladder emptying and how to treat these conditions.

08/11/2021
LIVE Q&A and Case Discussion Thursday 18th November 2021 (8-9pm GMT)

Your chance to discuss any cases you are struggling with.
We will bring along a few interesting cases too!

15/11/2021
Lesson 4&5: Feline Idiopathic Cystitis… When to stress (2 hours)

Review the evidence base for drug therapies in FIC
Consolidate your decision making on the most appropriate dietary recommendations.
What longer term behavioural and environmental recommendations should be made.

22/11/2021
Lesson 6: Prostatic disease

Feel confident in diagnosing infectious, inflammatory and neoplastic conditions of the prostate.
Learn more about the neoplastic processes that effect the prostate and urethra.
Understand the best treatment strategies for prostatic disease

06/12/2021
LIVE Q&A and Case Discussion Thursday 16th December 2021 (8-9pm GMT)

Your chance to discuss any cases you are struggling with.
We will bring along a few interesting cases too!

13/12/2021
Course Benefits:
Benefits of our online course
Course written and delivered by internal medicine specialists
Eight weeks access to video recorded tutor lessons and discussion forums
Brilliant value for money- 8 hours certified CPD for only £175!
Learn without travelling or paying for accommodation, childcare or doggy care!
Learn in the comfort of your own home and at a time that suits you.
Watch the recordings on your iPad, mobile, PC or tablet
Get 30% off annual membership by buying this course.