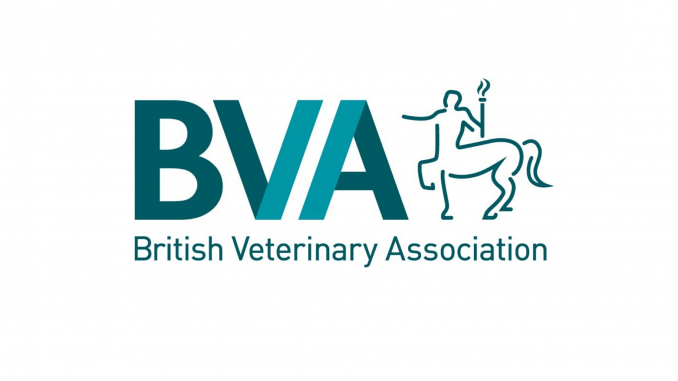 The British Veterinary Association (BVA) is delighted to announce three finalists for the 2021 Young Vet of the Year Award, supported by Zoetis
The award is aimed at early-career vets who have gone above and beyond or who are making a difference within their community or the veterinary profession.
The three finalists, chosen from nearly 100 entrants, were chosen on 29th September by judges BVA President Justine Shotton, Royal College of Veterinary Surgeons (RCVS) President Kate Richards, Professor Lord Alexander Trees and Edwina Gildea, Companion Animal Veterinary Lead at Zoetis. Last year's award winner Fabian Rivers, who has been involved in discussions with Zoetis on diversity, equality and inclusion in the veterinary profession, was also part of the judging panel.
The finalists are:
Sarah Krumrie has been nominated in recognition of her dedication to tackling mental health issues in veterinary students and her work in supporting new graduates from the University of Glasgow School of Veterinary Medicine. After her former classmate took his own life in 2019, Sarah initiated a series of new graduate mental health meetings and identified several positive changes which could be made by the university to support students and recent graduates. She is also currently working as a resident in Veterinary Public Health and a trainee clinician in Veterinary Infectious Diseases while studying for a Masters in Veterinary Medicine (MVM).
Alex Davies has been nominated for his dedication in supporting students considering joining the veterinary profession through his role at Vet Mentor. Alex has developed and delivered numerous educational projects for students applying for veterinary medicine. The most successful project is the creation of a highly praised, free-to-access virtual veterinary work experience programme, which saw more than 1,000 students viewing real vets interacting with animals and clients, followed by teaching sessions led by Alex. By driving the growth of Vet Mentor over the past years, Alex has provided opportunities for other veterinary professionals to inspire future vets, including teaching collaborations with the RCVS.
Sarah Penturn has been nominated for her commitment to dog welfare, and for upskilling not only herself but the veterinary community for the benefit of the dog-owner-clinician relationship. She has been employed at Dogs Trust since 2017, working as a veterinary behaviourist, and has been responsible for the psychopharmacological needs of dogs across the charity's 22 rehoming centres as well as conducting behavior consultations for dogs post-adoption. She delivers professional development training on behavioural medicine for Rehoming Centre staff and the wider veterinary profession, aiming to educate veterinary professionals to become more behaviourally aware, understand underlying causes and treatment options for behaviour patients.
Dr Justine Shotton, BVA President, said: "It has been an immense pleasure to learn about the nominees for this year's award, and the standard of nominations has been incredibly high.
"These three finalists have demonstrated determination to succeed and improve animal welfare and the desire and commitment to not only create a high achieving career for themselves, but to inspire and support the vets of the future to reach their potential as well.
"Congratulations to all three finalists; it is going to be very difficult to pick a winner."
Sarah Heming, Director of Public Affairs and Customer Relations, Northern European Cluster at Zoetis added: "The nominations this year have been impressive and the three finalists should be very proud of themselves. We know each of these young vets have a bright future ahead of them."
All three finalists receive a free ticket to the London Vet Show (LVS), which takes place on 11-12 November. The winner, who will be announced at the BVA Gala Dinner during LVS, will receive £1,000 prize money and a mentoring and engagement opportunity with Zoetis.