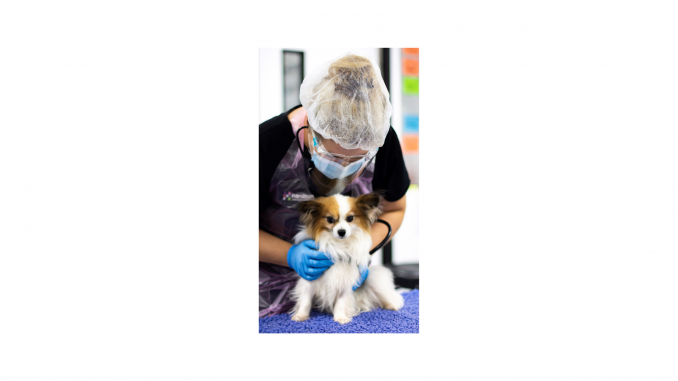 Hamilton Specialist Referrals (HSR), based in High Wycombe, is proud to announce that they have unique new Nurse Practitioner roles available as part of a program to strengthen professional development opportunities for veterinary nurses. These new positions offer high quality multi-disciplinary experience, personalised career development and the potential to specialise. HSR will also offer relocation assistance where appropriate.
Clare Hamilton, Managing Director, says, "We are delighted to have developed this role and benefits package for our RVN applicants and hope it will help us to attract the best candidates possible at our growing referral centre. It is important to us that our nurses feel supported and valued, and we believe we are able to offer successful applicants some of the best positions in the industry."
HSR, part of IVC Evidensia Referrals, is a thriving, multi-disciplinary referral hospital and offers nursing staff the chance to gain a wealth of experience in a wide range of disciplines including MRI and CT imaging, orthopedic and soft tissue surgeries, as well as internal medicine, cardiology, neurology and rehabilitation services. The high case load at HSR, coupled with the expertise and support of the team, means that this referral centre is able to provide its nurses with ample opportunity to develop their knowledge and skills.
Louise Richey, RVN and Orthopaedic Nurse Practitioner, who has been with HSR for several years, describes what it's like working at this busy referral center, "I really enjoy working at HSR. Although, like all veterinary practices, it can be hectic at times, there are always interesting cases coming in and I'm constantly learning new things. The team are also really supportive and communicate well with each other, which means we are able to work effectively to provide the best possible care for our patients, which is really rewarding."
HSR also places a huge importance on the almost unlimited career opportunities they are able to provide, "We are committed to the development of our nurses," says Clare, "Empowering them so they can explore areas of specialist interest, upskill and gain increased confidence to contribute fully to the high standard of care our patients receive." HSR is currently in the process of recruiting its first cohort of veterinary nurses in line with the new benefits structure. Candidates who would like further information, or who wish to apply for one of the veterinary nursing roles, can find more information at https://www.hamiltonspecialists.vet/about-us/careers-(1)/nursing-roles