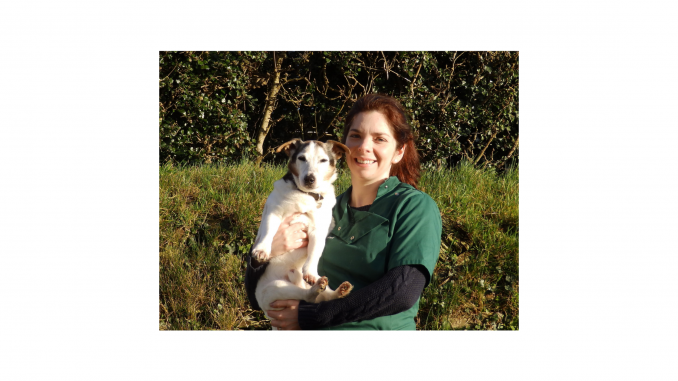 Priory Veterinary Group in Dorset, a thriving independent practice with a well-equipped hospital and two branch surgeries, has taken on Jess Roose as a new director. Jess has been with the team since she graduated in 2013 and is now studying for her second certificate. With Jess taking up her new position, Priory Veterinary Group is looking forward to a strong and sustainable future as an independent practice. Priory is keen to preserve its culture of learning and support and is a proud member of the XLVets community.
Jess comes on board following the retirement of senior director Philip Hughes, a well-respected vet who had been with Priory for 41 years. In her new role, Jess joins Daniel May and Emma Newton, who have both been practice directors since 2015. "We are thrilled to have Jess join us as a director at Priory," says Emma. "Jess brings a massive drive to work to the highest standard whilst reinforcing our team ethos. Her commitment to keeping us as a leading, independent Hospital-based practice is without question. We couldn't have chosen a more trustworthy hardworking director, and the future for Priory really is very exciting."
During her time with the practice, Jess has completed a certificate in small animal cardiology and gained the ESVPS Advanced Practitioner qualification. She is now studying towards another certificate in emergency medicine and surgery. Jess explains that the practice has always been very supportive with her studies and this is a major reason why she has enjoyed so many years there and made the decision to buy in. "Priory has always helped me further my clinical interests, so it's a great place to develop as a practitioner in the long term," she says.
This focus on staff development is a central part of the practice culture and Jess is keen to bring this forward into her new role. "At Priory we have a very supportive network where you can always call on someone to help build up your clinical competence," she explains. "I've enjoyed mentoring and teaching in my role so far, and as a director I'm keen to continue investing in the team."
As the directors look towards the future, they aim to cement the practice's status as a gold standard first opinion hospital with advanced facilities and expertise. As well as Jess's qualifications in cardiology, Daniel May has completed a certificate in small animal surgery and Emma Newton holds a certificate in ophthalmology and is also an Advanced Practitioner. The practice facilities complement the in-house expertise: the Christchurch surgery has a well-equipped hospital and Priory is proud to offer their own out of hours cover there.
Jess explains that the practice's commitment to excellence is aided by the XLVets community. "It's been invaluable for the last few years to have that network where we can all share ideas," she says. "And the benefit of this extends beyond the clinical side of things. As I'm exploring my new role, I've been asking the community about marketing, and everyone's been very helpful in sharing their expertise."
Susan Goodfellow, Chief Marketing Officer at XLVets, says she is pleased to hear Jess is becoming a director. "This is fantastic news, both for Jess and for Priory," she says. "Establishing strong leadership teams and managing leadership transitions is vital for independent practices to keep thriving, and we're delighted to hear that Jess is joining as a director on Philip's retirement."
XLVets is a community of independent practices that support each other to achieve clinical excellence. By establishing a collaborative environment, members benefit from the help of a group while still retaining their independence. To learn more about XLVets, visit https://www.xlvets.co.uk/the-boss/.