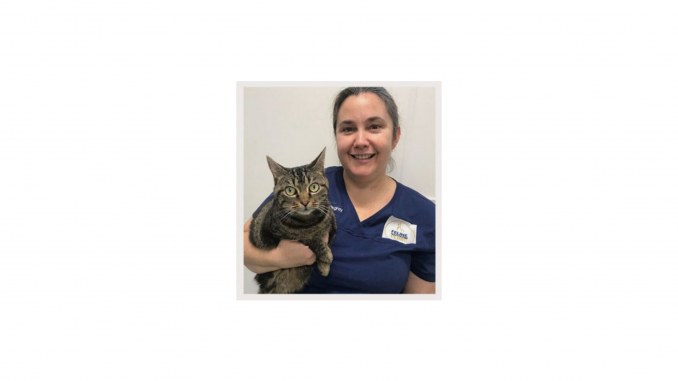 International Cat Care (iCatCare) is delighted to announce the appointment of Nathalie Dowgray BVSc, MRCVS, MANZCVS (feline), PGDiP IAWEL who joins the charity's veterinary division on Monday 3rd August as Head of the International Society of Feline Medicine (ISFM).
With a background in animal welfare and as an RCVS advanced practitioner in Feline Medicine, Nathalie is also a member of both the Australian and New Zealand College of Veterinary Scientists in Feline Medicine and the ISFM Academy of Feline Practitioners. This, alongside her current PhD work in feline ageing, brings a wealth of academic and practical experience to the role.
In leading ISFM, Nathalie will play a key role in furthering iCatCare's strategic ambition to advance knowledge and research in feline medicine while enhancing the charity's reputation. She will oversee the veterinary publications department, which produces the Journal of Feline Medicine and Surgery, to amplify its impact across the profession. Nathalie's remit also includes Cat Friendly Clinic, Cat Care for Life and, as the veterinary spokesperson for iCatCare, she will work with the charity's Cat Advocacy team to integrate veterinary considerations with mental wellbeing to ensure a holistic approach to cat welfare.
Commenting on the appointment, Claire Bessant, iCatCare's Chief Executive said,
"We're absolutely delighted to be welcoming Nathalie to the charity. She brings a depth and breadth of feline expertise and understanding which fits perfectly with the charity's work and development, and her enthusiasm for cats is infectious."
It's an exciting time to join the organisation. ISFM has recently launched a number of new initiatives – the ISFM Academy of Feline Practitioners and the upcoming ISFM International Feline Congress, the world's first free virtual feline congress, that's taking place from 8th to 10th of August.
When asked about her new role, Nathalie said,
"I am very excited to be working for International Cat Care and leading ISFM. I have been attending ISFM conferences since 2006 and the opportunities that they have provided for vets in practice with an interest in feline medicine has had a large impact on shaping my personal career path."