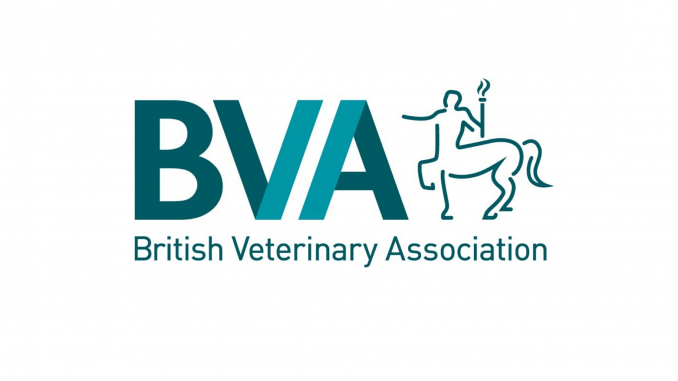 Midlothian veterinary surgeon Gareth Hateley MA VetMB CertCHP MRCVS, a recognised expert in cattle disease surveillance, has been named President of the British Veterinary Association's (BVA) Scottish Branch at its annual general meeting in Edinburgh today (16 May).
Gareth brings almost 40 years of experience from a rich and varied career spanning farm animal practice, veterinary pathology, disease surveillance and veterinary leadership.
He qualified from the University of Cambridge in 1986 and worked in private mixed practice for 18 years, with a special focus on farm animal medicine. During this time, he became partner of an Oxfordshire practice, alongside introducing clinical auditing and herd health planning. Gareth moved into the Civil Service in 2005, where he held a number of roles including veterinary pathology, policy development and leadership of the APHA's UK-wide Cattle Expert Group, before retiring in August 2021.
Gareth was President of the British Cattle Veterinary Association in 2013 and has served for many years on groups such as Ruminant Health and Welfare and CHECS. He now serves on the boards of BVDFree England and Livestock Health Scotland.
Gareth has lived in Scotland for nearly seven years and has been a member of the BVA Scottish Branch Council for four years. He succeeds wildlife vet Romain Pizzi as BVA Scottish Branch President.
Commenting on his appointment, Gareth said:
"It's a big honour to take on President of the British Veterinary Association Scottish Branch. I look forward to serving BVA members in Scotland, whatever their specialities or stage of career and to represent them at the highest levels. In doing so, I will be guided by the expertise, knowledge, passion and hard work of the Scottish Branch council and BVA staff.
"I look forward to championing the voice of vets on priority issues affecting animal health and welfare and the veterinary profession. This includes climate change, a topic that I'm passionate about. I hope to be able to contribute to the Scottish Government's agricultural transition development as well as provide some leadership to the profession on this pressing issue."
Offering his congratulations, BVA President Malcolm Morley said:
"On behalf of everyone at BVA, I am delighted to welcome Gareth as the new Scottish Branch President. Gareth's knowledge and experience will be invaluable in championing the veterinary voice in Scotland to government, industry, farmers and our other partners.
"I would also like to take this opportunity to thank Romain Pizzi for all he has done for the Branch during his term as President."
Outside the veterinary world, Gareth's Christian faith is central to all that he does. He has been Churchwarden in two churches and joint-led a task force that reviewed and realigned a Deanery in the Diocese of Oxford. He is currently Treasurer of St Columba's by the Castle Scottish Episcopal Church, tasked with overseeing the revision of the church's charitable status. Gareth also enjoys cycling, birding and singing with a choir in Edinburgh.