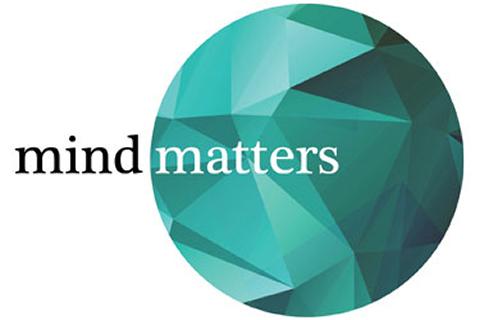 On the 6th September, the Royal College of Veterinary Surgeons (RCVS) Mind Matters Initiative is pleased to announce the launch of a new mental health and wellbeing platform, which has been created specifically for the veterinary community.
The platform, MMI Kite App, is one of the first programmes to provide mental health and wellbeing support, which is tailored specifically for the veterinary professions. The app has an extensive range of bitesize learning modules on different areas of mental wellbeing, which each incorporate interactive elements such as videos, journaling and reflection exercises to make learning as engaging as possible. From today, the app is now available for anyone working in the veterinary sector to download and start using to help improve their wellbeing.
The app has been created in partnership with The Kite Program, an organisation that specialises in microlearning programmes and who have previously launched mental health platforms for new mothers and the legal profession. The MMI Kite App incorporates microlearning techniques that make picking up a new skill possible with just five minutes of learning a day and have been shown to help learners retain and recall information.
These are examples of some of the learning modules that you will be able to use from today once you sign up to the App, and new programmes will be frequently added to the platform.
Calm Mind – Learn how to be mindful, manage anxiety and remain in the present
Hear Me – A module about how to listen to others effectively during times of stress
Resolve Conflict – How to resolve conflict in the workplace
Taking Care – Techniques for combatting compassion fatigue
Wellbeing Leader – Suggestions on how to lead the way with wellbeing in the workplace
Internal Compass – Discover how to explore and determine your values
When asked about the platform's launch, Lisa Quigley, Mind Matters Initiative Manager, commented: "We're so pleased to announce the launch of MMI Kite App and we can't wait for people from the veterinary community to download and start using it. We know from our research that sadly vets and vet nurses are more likely than the general public to experience mental health issues such as depression and anxiety. One of the ways we're addressing these mental health concerns is through providing a range of wellbeing support resources for the veterinary community, and the MMI Kite App is a resource that we're really proud to be offering to the profession for free.
"We've designed MMI Kite App to be as accessible and engaging as possible, with content that learners will find valuable. We also used feedback from the app testing stages to make sure we developed programmes that the professions told us they felt the app needed to have. We're confident that anyone who uses the app will find something that will help them with an area of wellbeing that they need support with."
You can register for the app on the MMI website https://www.vetmindmatters.org/mmi-app/ or to download the MMI Kite App, visit the App store on your device and search for 'MMI Kite App'. All you need to register is your name and email address to get started. If you have any questions at all about MMI Kite App you can contact Lisa Quigley, MMI Manager by emailing l.quigley@rcvs.org.uk