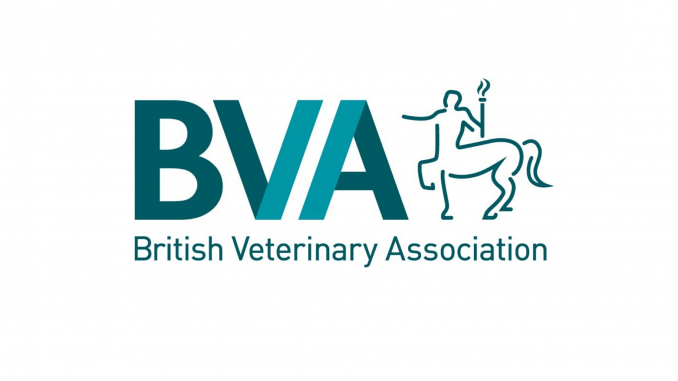 The British Veterinary Association (BVA) has unveiled the winners of its veterinary achievement awards at its annual Members' Day, held yesterday (28 September) at Trades Hall in Glasgow.
The awards recognise the exceptional commitment, work and achievements of vets from across the profession and include the Association's most prestigious scientific award, the BVA Advancement of Veterinary Science Award (Dalrymple-Champneys Cup and Medal), this year presented to Dr. Richard Sibley (better known as Dick Sibley).
This year's awards and winners are:
· BVA Advancement of Veterinary Science Award (Dalrymple-Champneys Cup and Medal): Dr Richard Sibley (Dick Sibley)
· BVA Outstanding Service Award (Chiron Award): Dr Jane Ladlow
· BVA Council Impact Award (John Bleby Cup): Dr Elysé Summerfield-Smith
· BVA Research Travel Scholarship (Harry Steele-Bodger Scholarship): Dr Kimberly Tam
· BVA Animal Health and Welfare Overseas Award (J. Trevor Blackburn Award): Dr Luke Gamble
· Vet Record Impact Award: Angela Heeley, Dave Brodbelt, Dan O'Neill, David Church and Lucy Davison.
Outgoing British Veterinary Association President Malcolm Morley said: "This year's BVA achievements awards spotlight an inspirational group of veterinary professionals, whose hard work, dedication and talent have in a variety of ways helped advance veterinary science and the profession or improved the lives of animals across the UK, and in many cases all three. I congratulate and thank them on behalf of the team at BVA and the profession for their outstanding work."
BVA Advancement of Veterinary Science Award (Dalrymple-Champneys Cup and Medal)
The BVA Advancement of Veterinary Science Award (Dalrymple-Champneys Cup and Medal) recognises outstanding contributions that have helped advance veterinary science. This year, it is awarded to Dick Sibley for his role as an inspirational mentor and teacher to younger vets, as well as his scientific research which has done so much to improve herd health.
Dr Sibley, who lives in Devon, graduated from Bristol University in 1977. In 1981 he joined a small, rural practice in Devon where he teamed up with the late David Temple, 'an inspirational cattle vet'. After encouragement from Dr Temple, Dr Sibley joined the British Cattle Veterinary Association (BCVA), going on to become secretary and president. Previously involved in the national management of Bovine Spongiform Encephalopathy (BSE), Foot and Mouth Disease (FMD) and Bovine Viral Diarrhoea (BVD), he now maintains an interest in national disease control programmes by being on the DEFRA TB Partnership and the National Johnes Action Group. He is also the Director and Principal of West Ridge Veterinary Practice, an independent mixed practice in rural Mid Devon.
Dr Sibley said: "I am honoured and flattered to be presented with the Dalrymple-Champneys' cup. I look at previous winners and am in awe that I have been added to this list of great names in the profession. I am particularly honoured to be associated with the Dalrymple-Champneys' name, as he built his reputation on preventive medicine, and particularly the management and control of brucellosis and tuberculosis, with particular interest in the milk industry. I am indebted to all those who inspire, energise and enthuse me, including my great friends, Joe Brownlie and Peter Orpin, as well as my colleagues at West Ridge Veterinary Practice, who embrace the culture of the practice and enthusiastically provide the day-to-day service for our valued clients."
BVA Outstanding Service Award (the Chiron Award)
The BVA Outstanding Service Award (Chiron Award) is given for contributions to veterinary science or for services to the profession, judged as being of a calibre commanding international or interprofessional recognition. Dr Jane Ladlow, Director of Research at the University of Cambridge, receives the award for her distinctive contribution to the veterinary profession in the field of animal health and welfare, in particular her research into the treatment of diseases related to brachycephalic conformation and work on the development of the respiratory function grading scheme.
Dr Ladlow has twenty years' experience as a Specialist in Small Animal Surgery, focusing on upper airway disease in dogs. In 2005, she started researching brachycephalic obstructive airway disease (BOAS) and, with Dr Nai-Chieh Lui, devised a non-invasive method of assessing airway function in flat faced dogs such as bulldogs, French bulldogs and pugs and also introduced a clinical grading system for BOAS. She has developed strong relationships with breeders and worked with the breed clubs to introduce health schemes in these three breeds which include BOAS. This led to the development of The Kennel Club/University of Cambridge Respiratory Function Grading Scheme (RFG) which facilitates the breeding of healthy dogs, and which has been licensed in fifteen other countries so far.
Dr Ladlow said: "I am humbled and honoured to receive this award. What we have achieved with increasing awareness of Brachycephalic Obstructive Airway Syndrome (BOAS) and introducing the health scheme reflects the hard work of not just the team at Cambridge but also the numerous breeders and dog owners who were willing to listen and help, the Kennel Club, who hosted and promoted the Respiratory Function Grading Scheme, and many international colleagues. Hopefully by working together, we can improve the health of brachycephalic dogs."
BVA Council Impact Award (John Bleby Cup)
The BVA Council Impact Award (Bleby Cup) is presented annually to the BVA Council member who has made an outstanding contribution at Council. This year the award is presented to Dr Elysé Summerfield-Smith in recognition of her dedication and the impact she has made since joining the profession and as a graduate representative of BVA Council over the past two years.
Dr Summerfield-Smith, who is based between Southampton and Winchester, graduated from Liverpool in 2017, and worked in traditional, independent mixed practice in North Yorkshire alongside work as an Official Veterinarian. After some time spent in small animal Emergency and Critical Care work, as well as two stints in disease risk analysis and surveillance, she now works full time at Marwell zoo in Hampshire.
She said: "Receiving the John Bleby Cup is a wonderful and completely surprising honour. I am especially proud that it is for work in representing the views of the newest members of the veterinary community. I feel that any contribution I may have made to the BVA Council over the past two years is a reflection of the level of engagement that the young vet community has in driving policy change."
The Harry Steele-Bodger Memorial Travel Scholarship
This travel scholarship was established in 1953 to honour Mr Henry Steele-Bodger, President of the BVA in 1939-41, in recognition of his great services to the veterinary profession and to agriculture, particularly during the Second World War. This year, it is supporting Dr Kimberly Tam, who has taken up a volunteer vet position with a charity on the island of Mayreau, in St Vicent and the Grenadines.
During her gap year before college Dr Tam, who comes from Kota Kinabalu in the Northern part of Borneo, worked with local non-profit organisations dedicated to improving animal welfare and developed a passion for volunteering and conservation. Now a Royal Veterinary College graduate, she has headed to Mayreau, which relies on volunteers to provide medical and emergency care to the animals on the islands. Dr Tam will be carrying out a research project looking into the human attitudes regarding local animal welfare on the island, which will see her engage with residents, and gain a deeper understanding of the differences in attitude to animals, their welfare and environmental needs. This research will provide valuable insight to the local animal welfare agency to ensure resources can contribute to real change and welfare improvements.
Dr Tam said: "I am deeply honoured and grateful to have been awarded the Harry Steele-Bodger Memorial Travel Scholarship. It is a tremendous privilege, as this award not only serves as a symbol of encouragement but also as an opportunity for me to further my passion for veterinary medicine and animal welfare. I look forward to being able to contribute meaningfully to the improvement of animal welfare in Mayreau and to gain invaluable insights into the attitudes toward animal welfare within the community. Thank you BVA for the support and for the opportunity!"
BVA Animal Health and Welfare Overseas Award (J. Trevor Blackburn Award)
The J. Trevor Blackburn Award recognises UK vets who have worked overseas and who have contributed to the control of livestock disease and the raising of standards of both animal and human health and welfare worldwide. This year the award has been presented to Dr Luke Gamble, for his commitment to advancing animal welfare through his founding of the Worldwide Veterinary Service (WVS) and Mission Rabies. He has also developed clinics, training programmes and other resources to empower veterinary professionals in resource-limited regions, equipping them with the knowledge and skills to provide sustainable veterinary care in their communities, and safeguarding public health.
A 1999 Bristol University graduate, Dr Gamble began his career in Somerset, before taking on a clinical scholarship in large animal medicine and surgery at Cambridge. He went on to found several practices including an emergency clinic covering Bournemouth and Poole, Pilgrims Veterinary Practice in the New Forest, PetAir UK and Heathrow Veterinary Services. Dr Gamble's true passion lies in global animal welfare: in 2003 he founded, and still serves as CEO for, the Worldwide Veterinary Service (WVS) and Mission Rabies. Notable projects include launching WVS international training centres in India, Thailand, Malawi and the Galapagos and Mission Rabies work in India and Sub-Saharan Africa. As of 2023, WVS has joined with Dogs Trust which will empower huge initiatives for the charity moving forwards. Now living in Cornwall, he is an author, makes regular appearances at literary festivals and international veterinary conferences, and has been appointed to the World Health Organization's expert panel on zoonotic diseases.
He said: "I am profoundly honoured to receive the 2023 BVA J. Trevor Blackburn Award. This accolade isn't just a recognition of my efforts, but a testament to the tireless dedication of every individual who has been a part of the charity team over the last twenty years. From the incredible staff at Worldwide Veterinary Service and Mission Rabies, to our trustees, donors, and amazing volunteers, this award is thanks to them. Everything I have had the privilege to be a part of relating to international animal welfare has been the result of inspiring colleagues, mentors, friends, a very supportive family, and tremendous supporters, who drive the projects on and consistently go the extra mile to enable these incredible ventures to win. Thank you to all the WVS team, to everyone who has been with us over the years and thanks also to the BVA who have backed WVS and Mission Rabies since its inception. I cannot wait to see what we can all achieve together over the next twenty years."
Vet Record Impact Award
The Vet Record Impact Award recognises the research paper published in Vet Record within the previous 12 months that is judged to have the most potential to change veterinary practice. The paper that received this year's award is 'Assessment of glucocorticoid and antibiotic exposure as risk factors for diabetes mellitus in selected dog breeds attending UK primary-care clinics' by Angela M. Heeley, Dave C. Brodbelt, Dan G. O'Neill, David B. Church and Lucy J. Davison.
The findings in the paper have potentially far-reaching implications, given the frequency with which glucocorticoids are prescribed in companion animal practice, and highlights a need for vets to be more cautious when prescribing glucocorticoids to dogs, particularly those that are already at increased risk of developing diabetes mellitus due to their age or breed.
On receiving the award, the authors said: "We are delighted to win this award. This research is exciting because it explored environmental risk factors for diabetes mellitus that first opinion vets have an element of control over, namely the prescribing of glucocorticoids and antibiotics. We hope that our findings will help vets and owners to individually evaluate each dog's diabetic risks when considering the use of glucocorticoids."
BVA Members' Day and AGM is an annual event which includes the awards ceremony and the election of BVA's President, Senior Vice President and Junior Vice President.