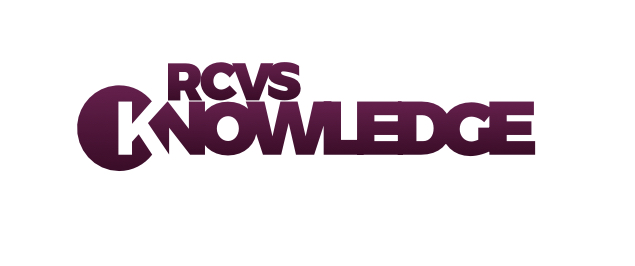 RCVS Knowledge has today released its 100th podcast, demonstrating its sustained commitment to providing free and flexible evidence-based medicine resources to vets and vet nurses.
The 100th podcast is a conversation between Dr Rachel Dean of VetPartners and Professor Ulrika Grönlund of European veterinary company AniCura about the clinical benefits of corporatisation. The podcast is part of the Knowledge Sessions, an occasional series launched last year featuring experts discussing hot topics and providing practical advice. It can be accessed at https://rcvsknowledge.podbean.com
RCVS Knowledge podcasts, which have been downloaded nearly 35,000 times in total, welcome practitioners, academics and experts in related fields to exchange views and share insights. The podcasts vary from bite-sized evidence summaries and discursive roundtables, to event recordings and audio versions of webinars.
Highlights include Shoban Thakore, Clinical Lead for the Scottish Quality and Safety Fellowship Programme, on how to get your team on board to deliver quality improvement (recorded at SPVS-VMG Congress 2020); Molly Vasanthakumar, winner of the inaugural Veterinary Evidence Student Awards, comparing the ecological impact of woven versus disposable drapes; and an exploration of the Boer War correspondence of Army veterinarian Frederick Smith held by RCVS Knowledge.
Upcoming podcasts include a discussion of infection control and biosecurity related to COVID-19, as well as sessions that would have been delivered at BSAVA Congress this year, on management of feline chronic kidney disease and how to become a quality improvement ambassador by Knowledge Awards Champion Louise Northway, aka Facebook's Lou the Vet Nurse.
Chris Gush, Executive Director of RCVS Knowledge, said: "We're really pleased to have delivered this substantial number of podcasts, and have accelerated our output in recent weeks given the increased scope for learning that many vets and vet nurses are experiencing under lockdown.
"We're proud that we are able to support all our colleagues across the professions at this difficult time, with resources that they can use at times and places that suit them, regardless of their activity.
"Our podcasts represent just one strand of the rich and diverse toolset we provide to help veterinary professionals advance the quality of patient care through an evidence-based approach. We also publish the open access journal Veterinary Evidence; numerous quality improvement materials and courses; and run a library service including approachable and timely support on finding relevant literature.
"We encourage all veterinary professionals to explore our podcasts and other resources, which we hope are particularly valuable at this challenging time."
RCVS Knowledge podcasts are available on Podbean and Apple Podcasts. All other resources can be found at rcvsknowledge.org