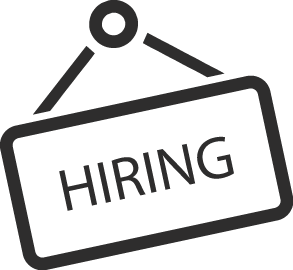 I don't often post job adverts on my blog but in the current climate I want to help as many people as I can.
Also Harrogate has a special place in my heart as my wedding reception was held there, my eldest son was born there – and of course fat rascals from Bettys – which in fact I have not had any for years #justsaying
Registered Veterinary Nurse Vets4PetsHarrogate
If you are an experienced Registered Veterinary Nurse looking for better home/life balance or a newly qualified nurse in the early stages of your career, then we have an exciting opportunity available at our Harrogate Vets4Pets surgery.

This role is a full time role, 40 hours per week with 1 in 5 weekends. We encourage a good work/life balance so TOIL days will be offered before or after the weekends you work. We are fans of flexible working as well, so if full time isn't quite right for you then please let us know and we can discuss. Sole Charge will be required at weekends and on Bank Holidays, but always with a Vet and Receptionist.

Leigh-Anne Brown qualified from Glasgow in 2000 as a Veterinary Surgeon, and since 2008 has owned Harrogate Vets4Pets. A keen supporter of the Vet and RVN professions, Leigh-Anne is actively involved in SPVS as a writer of think pieces for Vet Times.
Our Veterinary Nurses are encouraged to consult just as much as the Veterinary Surgeons, to fully utilise all their skills, and we fully support every opportunity to develop your own passion; our Katie loves bunnies and schedule 3 surgical cases; Sheryl loves puppy parties and behavioural consultations; Elly is a stickler for best surgery practice and enjoys a preventative healthcare consult. We're supportive, with a track record for looking after new grad vets and nurses.
With three dedicated Client Care Assistants and a wonderful Practice Manager, Sue, the reception areas and insurance paperwork are covered so our nurses can dedicate more of their time to building their strong relationships with their clientele.
Located on the edge of Harrogate near Knaresborough, the surgery is easily accessible by bus, train or car.
Some of your key responsibilities will include:
Working closely with the clinical and non-clinical teams to deliver the best levels of patient and customer care, taking full ownership of tasks and responsibilities
Manage and deal with bookings professionally and efficiently using RX Works
Greet clients and their pets for appointments, being sensitive to their requirements and promoting a professional image at all times
Comply with all policies and procedures within the surgery, including Health and Safety Regulations
Calculate and administer medications and keeping accurate records
Assist the Veterinary Surgeon during surgical procedures
Prepare, identify and record results from radiography equipment
The successful candidate will be qualified as an RVN and willing to be a clinical coach. They will share enthusiasm for clinics, surgical nursing and inpatient care, and have good rapport with clients. Liking people is as important as liking animals for us. We're looking for someone diligent, with good attention to detail, who is naturally empathetic and loves being part of a team who work together to become more than the sum of their parts.
We love to develop people and encourage school work experience and EMS students, so the ideal candidate will be willing to mentor. We believe in a just culture and foster and safety culture. We are an inclusive and friendly bunch and want you to feel that you can work in a place where you are true to yourself. Diversity in enthusiastically embraced!
In return of your dedication and high quality work, we can offer:
Excellent Career Development Opportunities
Flexible working hours and no OOH
Contributory pension scheme
Income Protection after 1 Years Service
Birthday Day Off
Paid memberships (RCVS, BVNA, etc) and Uniform
Exclusive company discounts and rewards including 20% off at Vets4Pets, Pets at Home and the Groom Room
If you share our passion for delivering outstanding pet healthcare and great customer service and would like to join our team, we would love to hear from you.
For further information please email Amy.Hill@Vets4Pets.com
We are an equal opportunities employer