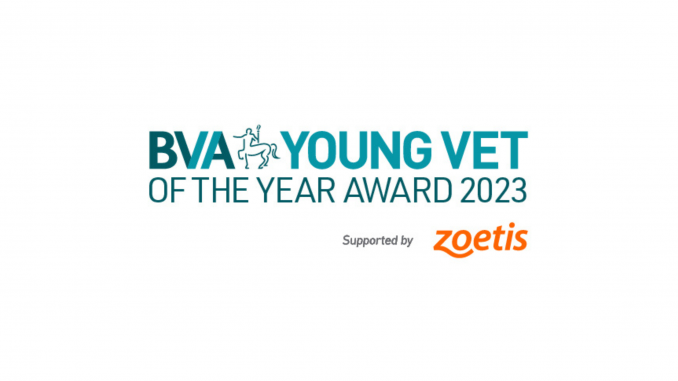 Do you know an inspirational early career vet who has already made a difference to the veterinary profession? The British Veterinary Association (BVA) has launched the search for the 2023 BVA Young Vet of the Year and is calling for #TeamVet to nominate worthy candidates who have made a positive contribution during their career so far.
The award, which is sponsored by Zoetis, celebrates vets in the early stages of their career and recognises an outstanding individual nominated by other veterinary professionals. There are many reasons a vet may be awarded the title: they may have championed causes in the sector, provided outstanding care for their patients, supported their clients and colleagues, given back to their community or gone the extra mile. They may also be chosen for instances where they have inspired others in the veterinary community or for when their dedication has had a significant impact.
BVA Junior Vice President Anna Judson said: "Our profession is full of incredible people, who are doing amazing work: vets who give their absolute best every day to give animals exemplary care as well as showing compassion and understanding to their owners. They are doing this fantastic work against a challenging, highly-pressured backdrop of workforce shortages, a cost-of-living crisis and the climate crisis.
"However, our vets, including vets in the early stages of their career, consistently step up to the challenge and I'm so proud to be part of this profession. Now is the time to celebrate these young vets, who work so hard and deserve to be recognised for the vital roles they play in looking after the health and welfare of animals in the UK."
Sarah Heming, a Public Affairs & Communications Director from Zoetis, said: "As Anna mentions, inspirational vets are making the difference amidst a myriad of challenges, and taking time to find these invaluable colleagues is such an honour. Stopping to reward and recognise successes is a habit we work hard to form at Zoetis and the Young Vet of the Year award gives us the perfect chance to celebrate the valuable contributions of your colleagues, so do take the time to nominate someone worthy of this title."
This highly respected award is the only one of its kind in terms of cross-community reach and is open to all those registered with the RCVS and in the first eight years of their careers. Applications can be from those working within any veterinary sphere, including clinical practice, research, education or veterinary politics and the award is open for self-entry and nominations.
The winner will be announced on 16 November at BVA's prestigious black-tie Gala Dinner,which takes placeduring London Vet Show. They will receive a prize package which includes £1,000, a year of free BVA membership, a mentoring/engagement opportunity with Zoetis and career development opportunities such as becoming a BVA ambassador.
The deadline for entries is midnight, Monday 28 August 2023. To find out more or submit an entry, visit https://www.bva.co.uk/membership/bva-young-vet-membership/bva-young-vet-of-the-year-award/