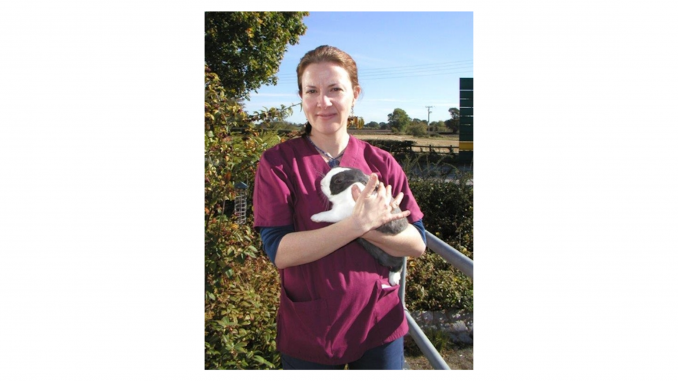 Molly Varga, RCVS Recognised Specialist in Zoo and Wildlife Medicine and Veterinary Advisor to Supreme Petfoods, will give an online talk on rabbit dentistry on 11th November to explain how vets and nurses can work together to improve outcomes. The talk, entitled "Rabbit Dentistry: It Takes Two", will be co-presented by Craig Tessyman, an exotics veterinary nurse who works alongside Molly at Rutland House Referral Hospital. Their talk will cover the diagnosis and management of dental disease and will be a useful resource for vets and nurses looking to learn more about best practice in rabbit dentistry.
Molly, who has worked in small animal and exotics medicine in the UK and Canada, holds both a Certificate and Diploma in Zoological Medicine. She has gathered extensive experience in rabbit dentistry throughout her career, and explains that she is keen to help vets and nurses in small animal practice extend their knowledge in this field. "Dental disease is common amongst pet rabbits, so small animal vets often need to diagnose and treat dental problems," she says. "It can be challenging to manage these cases. Our aim with this talk is to help vets improve their clinical approach, and also to provide useful tips for nurses – we want to explain how the practice team can work together with these cases, along our theme of 'it takes two'."
Molly and Craig's presentation will cover relevant background on the mechanisms of chewing in rabbits and provide practical advice on recognising and diagnosing dental disease. Physical examination and dental charting will be discussed, as well as dental radiography. "Radiography can be a really useful tool to assess dental disease in rabbits," says Molly. "Vets often aren't as familiar with positioning and evaluating radiographs of rabbits as compared to cats and dogs, so we'll give some useful tips on what to look out for."
Molly will share some advice on taking good dental radiographs, and then go into the details of interpretation, explaining how to use imaging to gain a more accurate diagnosis and enable more specific treatment. After this, she will discuss how best to plan and perform dental treatment. Incisor removal, cheek tooth extraction and pulpectomy are some of the topics she'll cover.
Vets who watch the presentation will be able to improve their confidence in diagnosing dental problems in rabbits, and to learn best practice as regards the clinical approach to these cases. Nurses will be able to learn more about caring for these patients and gain useful practical tips on topics such as positioning for radiography.
Claire Hamblion, Marketing Manager at Supreme Petfoods, explains that the company is proud to support the talk and help vets and nurses gain access to high quality CPD. "Molly's expertise is invaluable in her role as a veterinary advisor to Supreme," she says. "We're delighted to help her share her knowledge with the veterinary profession, especially in these difficult times when face-to-face conferences aren't practical." The talk was originally scheduled for BSAVA and LVS, she explains, but Supreme decided to take it online so that vets and nurses could still benefit from this CPD during the pandemic.
The talk counts for 1 hour of CPD and will be held on 11th November at 12:20pm. Those who can't make the live session can access a recording afterwards. More information and the sign-up link is available here: https://supremepetfoods.com/rabbit-dentistry-it-takes-two/.