VetCT has announced it will be matching donations made during the London Vet Show (LVS) to Wildlife Vets International (WVI), raising vital funds for their wildlife medicine education initiative.
VetCT, a provider of teleradiology and teleconsulting specialist support to veterinary teams, will be inviting visitors to its stand to make a donation to the charity, which the company will match. There will also be an option to donate via social media throughout the duration of LVS for those unable to attend in person. Visitors to the VetCT stand can also enjoy some surprise treats and meet members of both the VetCT specialist team and the WVI team throughout the show.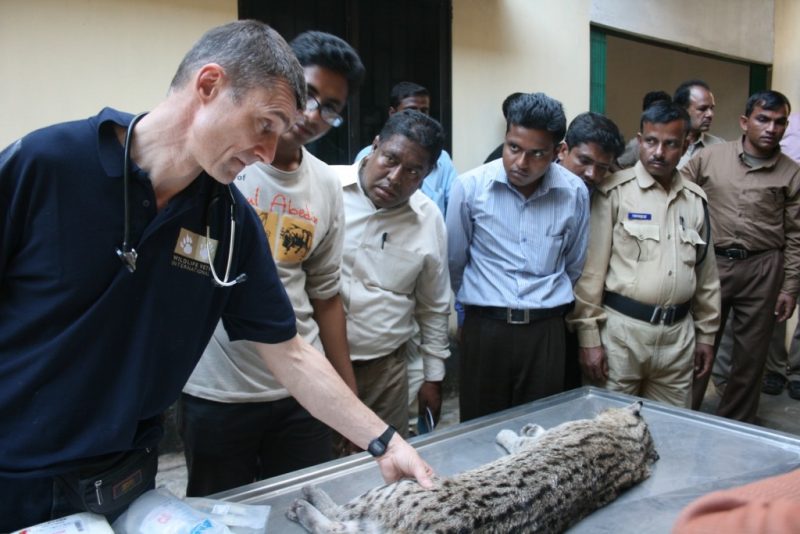 Celebrating the anniversary of their charity partnership with WVI, the company is hoping to raise a total of £6000 to support vital work providing veterinary input to global conservation projects by funding individuals to attend comprehensive wildlife medicine training courses.
Head of Communications, Liz Barton says, "We are learning so much about the far-reaching and important work of WVI through our charity partnership – how they are helping to preserve biodiversity and support the conservation of species, which is absolutely key to global sustainability. Education is core to everything we do at VetCT, and we are excited to be raising funds that will be used to support local vets and nurses to undergo comprehensive training in wildlife medicine, enabling the dissemination of knowledge and expertise to support conservation projects globally."
Olivia Walter, Executive Director of WVI, says, "We are incredibly excited at the prospect of launching our education initiative with the support of VetCT and LVS delegates. Training local veterinary teams to provide exceptional care to wildlife is vital to the longevity and success of conservation projects. In addition to raising funds and awareness of our work, the direct clinical support from the VetCT experts is helping us to continue providing much needed veterinary input to conservation efforts around the world."
WVI representatives, including Matthew Rendle RVN and Dr Asumah of the Wildlife Division, Forestry Department, Government of Ghana, will be on VetCT stand D44 at 12:30-1:30pm on Friday 17th November. The charity will also be on Millpledge Veterinary stand J60, which also supports the work of WVI.