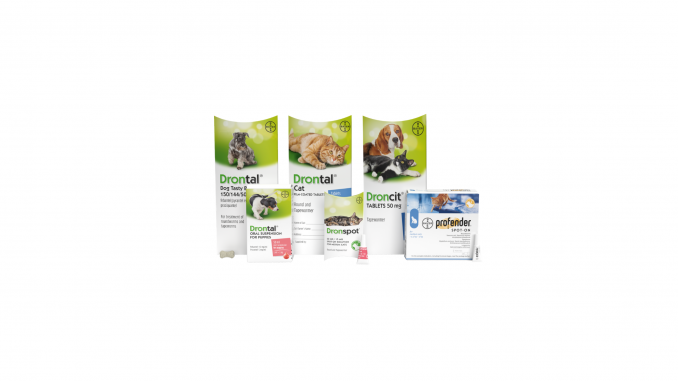 Vetoquinol has announced its acquisition of Profender® and Drontal®, the broad spectrum dewormers for cats and dogs, and is now the new owner of the brands in the UK and Ireland. The brands were acquired following recent mergers and allow Vetoquinol to play an increasingly important role in supporting practices with their preventative healthcare programmes.
The return to a 'new normal' post-lockdown provides a significant opportunity for practices to apply a renewed focus to preventative healthcare, recommending parasiticides as a way to improve animal welfare but also generate practice revenue, which is vital for economic recovery. The Profender® and Drontal® range come with a strong heritage and reputation and so form a central part of these discussions.
Caitrina Oakes, Vetoquinol Managing Director UK and Ireland, says she is delighted to have brought the brands into the Vetoquinol portfolio and believes they are a natural fit for the company. "Vetoquinol has long held a reputation for delivering therapeutic products that extend the capability of clinicians to treat and manage disease. Preventative care is also playing an increasingly central role in practices, with the emphasis on helping pets live longer, healthier, happier lives. With many pet owners spending more hours than ever with their pets during lockdown, companion animal parasiticides have never been more important – making Profender® and Drontal® highly relevant in the current environment."
She continues, "It's a very challenging time for many veterinary practices as everyone adapts to the post-COVID world. I'm looking forward to seeing how the passion and ambition we bring to our brands helps Profender® and Drontal® to grow and helps us to better serve the needs of the veterinary community, both now and in the future."
Up to date information on the brands and their distribution can be found on the Vetoquinol website, www.vetoquinol.co.uk, by calling 01280 814500, or practices can contact their Vetoquinol Territory Manager directly.