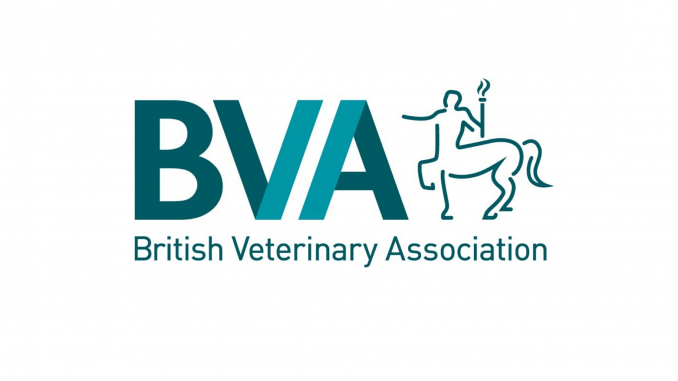 The British Veterinary Association (BVA) has unveiled the judging panel and sponsor for its new BVA Wellbeing Awards, which recognise veterinary workplaces that go above and beyond to support and enhance the wellbeing of their teams.
MSD Animal Health UK is sponsoring the awards, which celebrate workplaces that embrace the ethos of BVA's Good Veterinary Workplaces initiative.
On sponsoring the awards, MSD Animal Health UK Companion Animal Business Unit Director, Geraldine Shannon, said: "Given the current stresses on the veterinary industry and the potential negative impacts that can have on those who work within it, it felt important to MSD Animal Health UK to sponsor the BVA Wellbeing Awards.
"We are dedicated to supporting our customers and helping their practice teams succeed in our shared goal of protecting animal health and welfare. A good workplace culture – one where employees feel inspired, supported, and satisfied in their roles, is key to that. To that end, we are impressed by the BVA's Good Veterinary Workplaces voluntary code initiative, and it feels right to be backing awards which recognise the veterinary workplaces which have embraced supporting their teams in such a progressive way."
The judges for the inaugural awards are:
BVA Junior Vice President Anna Judson
Dan Makin, Vet and Practice Owner and former BVLGBT+ President
Ami Sawran, Clinical Director of Westpoint Farm Vets and a member of SPVS board
Julie Gibson, Vet and BVA Policy Committee Member
Calum McIntyre, Past President of the Association of Veterinary Students
Vetlife Board Member Paul Freeman
John Helps, Senior Technical Manager Companion Animals – MSD Animal Health
On behalf of all the judges, British Veterinary Association Junior Vice President Anna Judson said: "Prioritising the health and wellbeing of vet teams helps foster thriving and successful workplaces with positive team cultures. From this, vet teams can deliver optimal animal care, compassionate support for clients or broader animal health improvements according to the workplace setting.
"All of the judging panel have a particular interest in wellbeing. Being vets themselves, they understand the importance of a good workplace, so are delighted to be part of the judging panel. Please do nominate workplaces that are going the extra mile for their teams and are committed to being Good Veterinary Workplaces."
The awards are an evolution of the Vet Wellbeing Awards, originally founded by SPVS and run in partnership with RCVS Mind Matters Initiative. The awards assess workplaces in the following categories:
· Small/Medium Practice (Up to 25 employees)
· Large Practice (Over 25 employees)
· Non-Clinical Workplace
Veterinary teams are invited to nominate their workplaces for the awards, which have three categories; Small/Medium Practice (Up to 25 employees); Large Practice (Over 25 employees); and Non-Clinical.
It is strongly encouraged for nominations to be a team effort, so everyone has the opportunity to share their views and experiences. Entrants will also be required to submit photos showcasing team culture, demonstrating initiatives to aid staff wellbeing or moments of positivity – creativity in submissions is encouraged.
Entrants must show evidence in their workplace of:
· A positive workplace culture where mental and physical wellbeing is prioritised, and workplace stress is proactively managed.
· Good communication between the team ensuring all staff members are heard and valued.
· Clear processes in place for making suggestions and enabling change.
· Flexible working is supported, and regular breaks encouraged.
The awards are open to the entire veterinary profession and there is no requirement to be a BVA member. Winners will be announced at BVA's Gala Dinner, which takes place on Thursday, 16 November during the London Vet Show. Nominations close at midnight on Monday, 11 September 2023.
To nominate a veterinary workplace, and for more details on the entry criteria and requirements, plus full terms and conditions, visit: www.bva.co.uk/wellbeing-awards