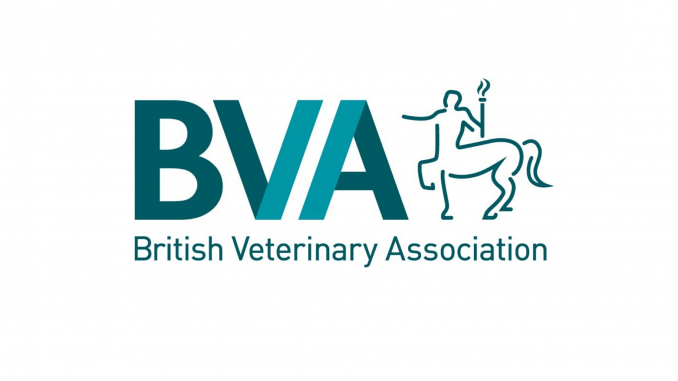 Three outstanding veterinary professionals have been shortlisted for the British Veterinary Association's Young Vet of the Year 2023. Early career vets, Rebecca Hampson, Henry Lamb and Camilla Church are all competing for the prestigious award, which celebrates vets in the first stages of their professional career making a significant impact and is sponsored by Zoetis.
The judging panel, comprising BVA President Anna Judson, RCVS President Sue Paterson, National Veterinary Lead Ruminant and Equine at Zoetis UK Ally Ward, and last year's award winner Hannah Hunt, selected the finalists based on their inspirational work which includes supporting clients and colleagues; providing outstanding and consistent care for patients; inspiring others and giving back to their community; championing causes in the profession; and going above and beyond the normal call of duty.
2023 finalists
Rebecca Hampson
Vet Rebecca Hampson is nominated for her work co-founding Veterinary Education Malawi. The animal welfare charity provides free veterinary services to low-income communities, as well as practical tuition and educational support to the first and only vet school in Malawi – the Lilongwe University of Agriculture and Natural Resources (LUANAR), and to para-vets who currently provide the majority of veterinary care in country.
Rebecca graduated from the University of Bristol in 2015 and after two years in small animal practice completed an MSc in International Animal welfare, Ethics and Law. This was part-time, distance learning, enabling her to volunteer in Malawi – a trip that would change her life and inspire her to set up Veterinary Education Malawi. Rebecca, who now splits her time between West Sussex and Malawi, secured funding to develop a clinical skills lab at LUANAR, she has also implemented an annual equine teaching week for third and fourth year vet students. Rebecca has treated more than 700 dogs and donkeys in Malawi since 2021.
Rebecca said: "I am so excited to have been shortlisted, it has been an incredibly busy but rewarding few years so this is a really welcome surprise. I really hope it will help to raise awareness of our mission in Malawi and encourage other vets to consider using their degree and skills to volunteer abroad."
Henry Lamb
Commercial poultry and gamebird veterinarian Henry Lamb is nominated for his work tackling outbreaks of avian influenza and encouraging other young vets to take up roles in the poultry industry.
After graduating from the Royal Veterinary College in 2018, Henry began working at Crowshall Veterinary Services, Norfolk, providing dedicated consultancy and OV provision to the poultry/gamebird industry across Great Britain and internationally. This has seen him working through the recent avian influenza outbreaks, holding multiple Official Veterinarian/OV panels, and preparing for export changes associated with Brexit. Henry is also a European College of Poultry Veterinary Science resident, mental health first aider and trustee of regional rural mental health charity You Are Not Alone (YANA), co-lead of his practice green group, and deputy rotation lead for the new RVC poultry rotation, which takes its first students in 2024. In his role as external lecturer for the RVC, Henry provides opportunities to engage with avian population medicine for new members of the profession; this is continued through to early career poultry vets through his joint leadership of the Poultry Vet Development Group which fosters a supportive social and educational network amongst young vets considering careers in, or newly entering, the poultry industry.
Henry said: "I feel incredibly honoured to have been nominated, let alone be shortlisted as a finalist, especially knowing the outstanding level of commitment and skill so many different members of the profession bring across clinical practice, research sectors, and beyond. I hope to live up to the finalist title and deliver the best possible support to our agricultural communities, alongside my incredibly dedicated colleagues and peers."
Camilla Church
Equine vet, Camilla Church, is nominated for her dedication to promoting the veterinary profession, equine welfare, and for her work setting up the ambulatory equine practice, Perth Equine Vets.
A 2015 Glasgow Vet School graduate, Camilla, who lives in Perthshire, worked mainly with horses in mixed and small animal/equine practices before setting up her own practice in 2020. Starting as a one-man-band, Perth Equine Vets is now a team of three vets and three part-time admin staff. Camilla organises frequent events, most recently a "get into vet school" day for upcoming vet students, which saw more than 40 potential senior school pupils attend, alongside educational demos for owners to increase their own knowledge. She also regularly creates blogs and videos on the practice social media accounts which helps horse owners learn essential skills, as well as attending regular equine weight management clinics with her team.
Camilla said: "It was an absolute honour to be nominated, but I am completely astounded and humbled to make the final three. Congratulations to everyone, and I look forward to meeting the other two finalists at the BVA Gala Dinner. I hope to continue to champion the veterinary profession in any way I can – and to continue to grow a practice which has its staff, owners and horses at its centre.
On behalf of the judges, BVA President Anna Judson said: "BVA's Young Vet of the Year showcases exceptional vets from across the UK making an invaluable contribution to the profession. This year we have been blown away by all the incredible nominations, but these three young vets really stood out for their contribution to their fields and their commitment to their unique causes and passions. Congratulations to all of the finalists, you are a credit to the veterinary profession and we know you have bright futures ahead of you.
Oya Canbas, Zoetis UK General Manager, shares: "We extend our heartfelt gratitude to all those who submitted nominations, shedding light on the remarkable contributions of these emerging leaders in veterinary care. The selection process was undoubtedly challenging, and we commend our esteemed panel of judges for their diligent efforts in evaluating each nominee. We eagerly anticipate the reveal of this year's recipient and Zoetis looks forward to celebrating the accomplishments of these inspiring young professionals. We are proud and committed to supporting and celebrating the next generation of veterinary leaders. The Young Vet of the Year Award is a testament to our belief in the transformative power of passionate and skilled professionals who shape the future of veterinary care."
The winner of BVA Young Vet of the Year will be announced on 16 November at BVA's Gala Dinner,which takes placeduring London Vet Show. They will receive a prize package which includes £1,000, a year's free BVA membership, a mentoring/engagement opportunity with sponsor Zoetis and career development opportunities.