Mastering Feline Emergency & Critical Care: An Introduction for Vet Nurses 7-Hour CPD
26th July 2023

-

1st January 2025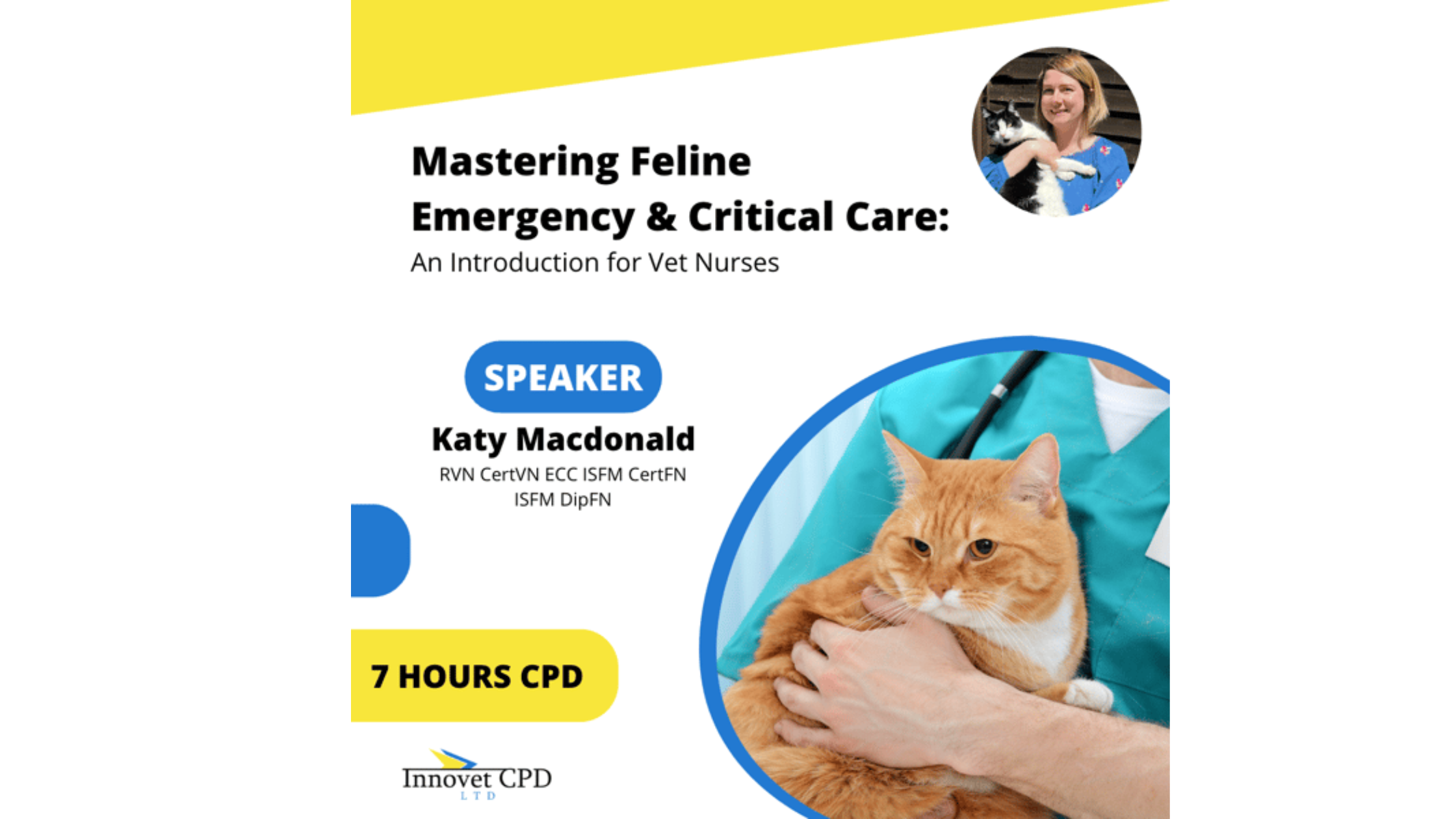 This course is designed to equip you with the knowledge and skills necessary to provide exceptional care for cats in emergency and critical situations using a feline-friendly approach.
Who is this course for?
Is this course for me?
Are you a veterinary nurse or SVN committed to delivering the best care to your feline patients?
Are you ready to revolutionise your approach to feline emergency and critical care, using techniques that respect and understand the unique needs of cats?
Introducing 'Mastering Feline Emergency and Critical Care Using Feline-Friendly Nursing Techniques,' a specialised on-demand CPD course designed to equip you with the skills and knowledge to make a profound difference in the lives of the cats you care for.
Our curriculum takes a deep dive into the heart of feline-specific medical conditions and emergency protocols, all while incorporating feline-friendly nursing techniques that reduce stress, increase comfort, and optimise outcomes for your patients.
By the end of your journey, you'll be empowered with the confidence and knowledge to provide the highest level of care, even in the most critical situations.
Join us today and redefine your career in feline emergency care. Enrol now in our 'Mastering Feline Emergency and Critical Care Using Feline-Friendly Nursing Techniques' online course, and make a tangible difference in the lives of your feline patients, one cat at a time."