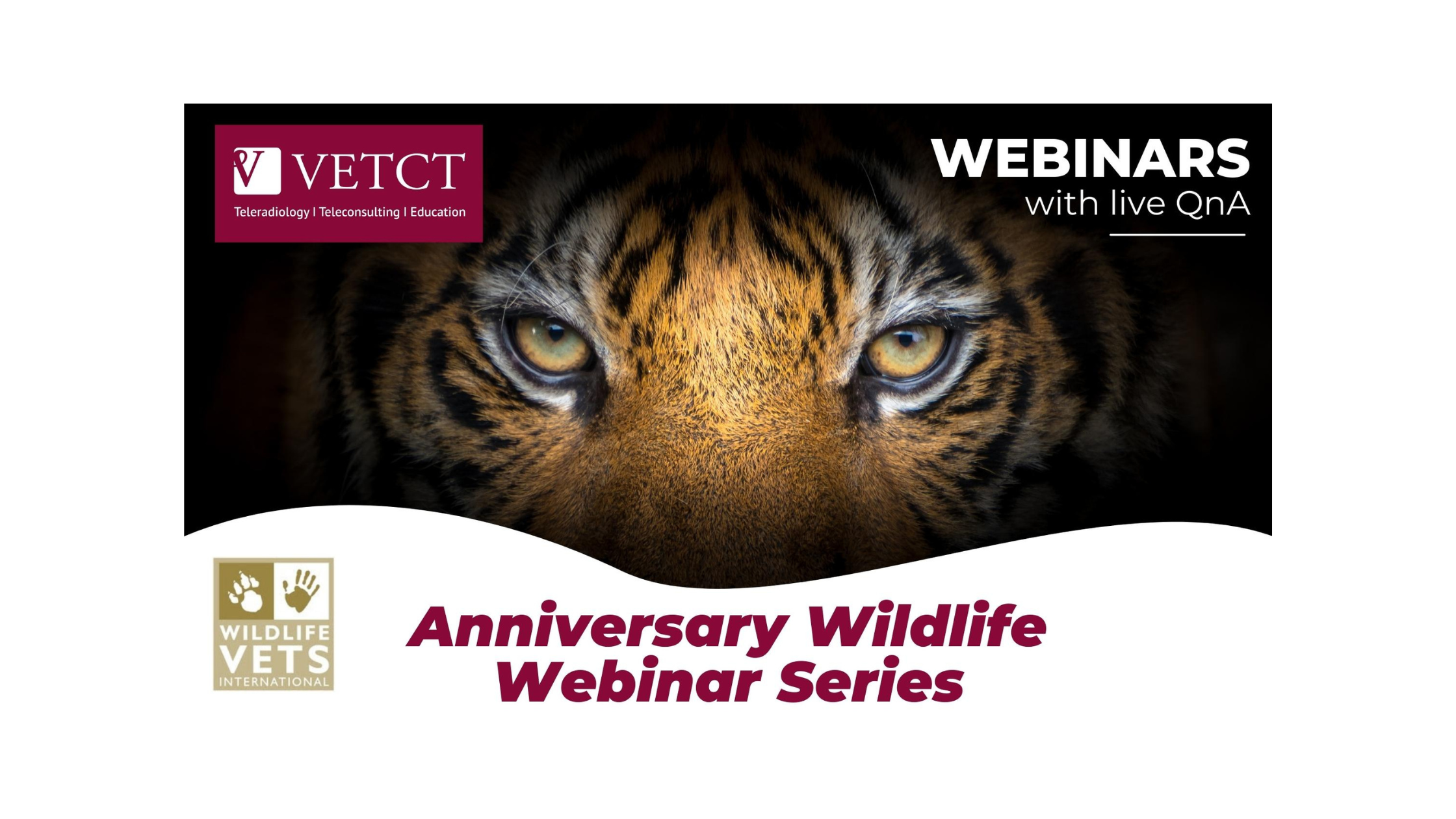 VetCT is hosting a series of wildlife webinars with its charity partner, Wildlife Vets International (WVI), to celebrate the anniversary of the partnership and the completion of a 'round the world' challenge by its global team.
VetCT, a global teleradiology, teleconsulting and education company, has partnered with Wildlife Vets International since June 2022, helping to raise awareness and funds to highlight the charity's vital veterinary work supporting the conservation of endangered species around the world.
The global team of veterinary specialists and support staff at VetCT recently completed a 21,954 mile challenge within the year to run, cycle, swim, row and otherwise exercise their way to virtually visit all 15 conservation project locations supported by the charity. The company has raised over £7000 funds for the charity through this and other initiatives, such as replacing giveaways at conferences for donations.
The webinars will include speakers from WVI projects, highlighting the importance of species conservation and the veterinary work involved, followed by a live QnA session:
29th June 2:00-2:45pm: "Does vaccinating domestic animals have a part to play in conserving wildlife?" Jane Hopper, Aspinall Foundation and WVI Veterinary Advisor
27th July 2:00-2:45pm: "Preventing Pandemics: African Swine Fever and its cascading impacts in Asia" Matt Linkie, WCS Indonesia
24th August 2:00-2:45pm: "One Health: an integrated approach to wildlife and human health." Nic Masters, Toronto Zoo and WVI Veterinary Advisor
28th September 2:00-2:45pm: "Testing Tigers; The Challenges of Setting up a National Surveillance Programme." Jess Bodgener, WVI Veterinary Partner
Further sessions planned, including the plight of Echo parakeets in Mauritius, will be announced via the VetCT webpage, social media and e-newsletter.
Olivia Walter, Executive Director of WVI says, "This is a wonderful opportunity to highlight some fantastic projects supporting endangered species, precious ecosystems and One Health impacts among the wider veterinary community, while raising important funds to enable us to provide input and support to these and future conservation projects."
Regarding the charity partnership, she continued, "VetCT is a fantastic charity partner, supporting WVI through fundraising and helping to spread the word about the work we do, while providing our teams with free access to their specialist teleradiology and teleconsulting services. We are thrilled to continue this partnership."
VetCT Zoo, Exotics, and Wildlife Specialist, Dr. Copper Aitken-Palmer, says, "It's truly wonderful to have the opportunity to spotlight this global veterinary team that is passionate about animal welfare and conservation. I am excited that everyone can join us for these webinars to learn about the incredible projects and the people working so hard behind the scenes for these special species, their communities and fragile ecosystems."
Anyone from within the veterinary community is welcome to attend and register via this web page: https://bit.ly/VetCT_wildlife_webinars. Recordings will also be available to registrants to watch back after the live session. The webinars are free to attend, but voluntary donations to support the work of the charity are welcomed.