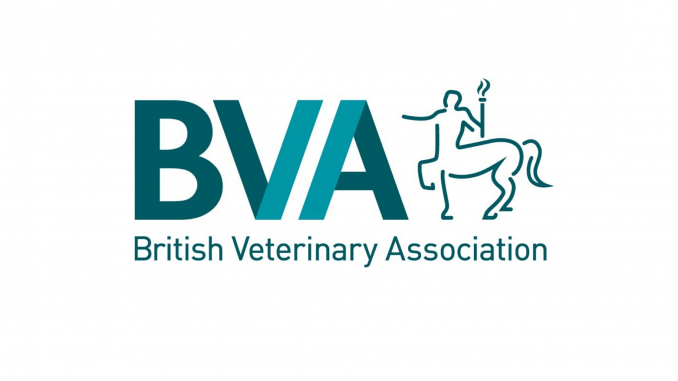 CloserStill Media (organisers of the Vet Shows) and the British Veterinary Association (BVA) have today announced they have partnered with the British Veterinary Nursing Association (BVNA) to add clinical nursing CPD to the bill at BVA Live conference and exhibition, taking place 23-24 June at the NEC, Birmingham.
The nursing stream has been added to BVA Live's inaugural programme line-up which already includes small animal clinical lectures, industry hot topic debates and discussions, career advice plus supplier and business showcases. The event will cater for all veterinary professionals and will be formatted around the exhibition in a similar format to the London Vet Show.
Rob Chapman, MD of CloserStill Media's Vet Portfolio said: "It was important for us to get vet nurses involved from the first edition of BVA Live. It took us a few years to get it right at the London Vet Show and we feel that post-pandemic, it's more important than ever to give vet nurses a platform to gather and learn alongside other practice staff. They bring a unique and dynamic energy to live events and we know they will appreciate the opportunity to have their voices heard in the important conversations taking place in the debates.
"We have the support and guidance of the BVNA and BVA and we just know that many vet nurses will relish the fantastic opportunity to cover clinical CPD, explore the exhibition, attend the networking events, and join in important conversations."
The CloserStill team are working with US-based Beckie Mossor (RVT, 3K9 Working Dogs, Inc) to deliver the Nursing Theatre. Mossor, who is co-host of popular podcast Veterinary Viewfinder has programmed several global vet nursing congresses including New York Vet, Chicago Vet and Austin Vet.
The full programme will be released soon and includes Kathryn Latimer from North West Veterinary Specialists, Nicola Lakeman from Plymouth Veterinary Group, Gemma Crowley from Tiggywinkles Wildlife Hospital and Goncalo Babau from Hospital Veterinário do Atlântico.
Alex Taylor BVNA's president said: "BVNA are delighted to support the first BVA Live event and give members and our profession the opportunity to be a part of the bigger discussion, whilst enjoying benefits of an in-person event. We look forward to working with BVA and CloserStill Media to ensure that future events have that Vet Nurses presence and content that is so important to take us all forward."
BVA President Justine Shotton said: "It's fantastic that we have been able to team up with BVNA to offer this valuable stream of clinical nursing CPD to the already brilliant BVA Live programme.
"This is a really important addition to the event and will provide plenty of opportunities for veterinary nurses to expand their knowledge, join in with discussions and debates and to enjoy networking with like-minded delegates.
"Veterinary nurses are absolutely integral to veterinary teams and we hope as many as possible will attend and add their voices to these insightful and informative sessions."
BVA Live is open to the whole veterinary profession. One and two-day tickets are available now at a discounted rate for nursing staff and BVA members. Register before 31st May to receive your badge in the post. Head to https://bvalive.vetshow.com/ to book or call +44 (0)2476 719 687 to discuss ticketing options.