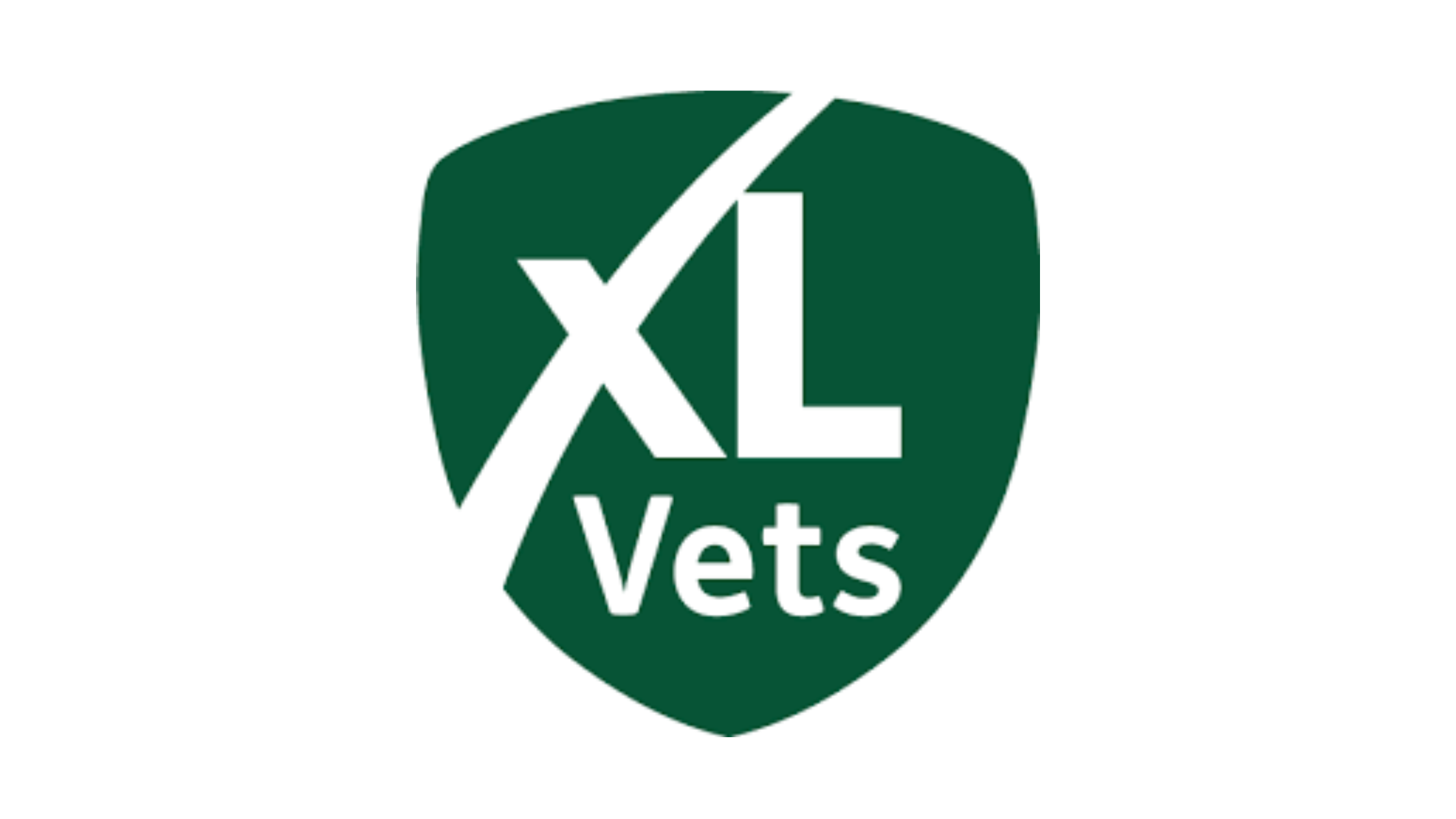 Hook Norton Veterinary Group in Banbury, a thriving practice with an equine clinic, farm department, and three small animal branches, has taken on Tom Righton as a new director. Tom has been with the practice since 2014 where he has worked up the leadership ladder and is undertaking an equine orthopaedic certificate. With Tom strengthening the equine side of the practice, Hook Norton is looking forward to a strong future as an independent practice. Hook Norton is a dedicated mixed animal practice and an active member of the XLVets community.
Tom takes on his position as a director having followed a structured leadership pathway established within the practice. "Moving from senior vet to associate director and then onto director has given me the confidence to know this is right for me. There has been a gradual development of responsibilities and workload, as well as letting myself and my team adjust to the new position."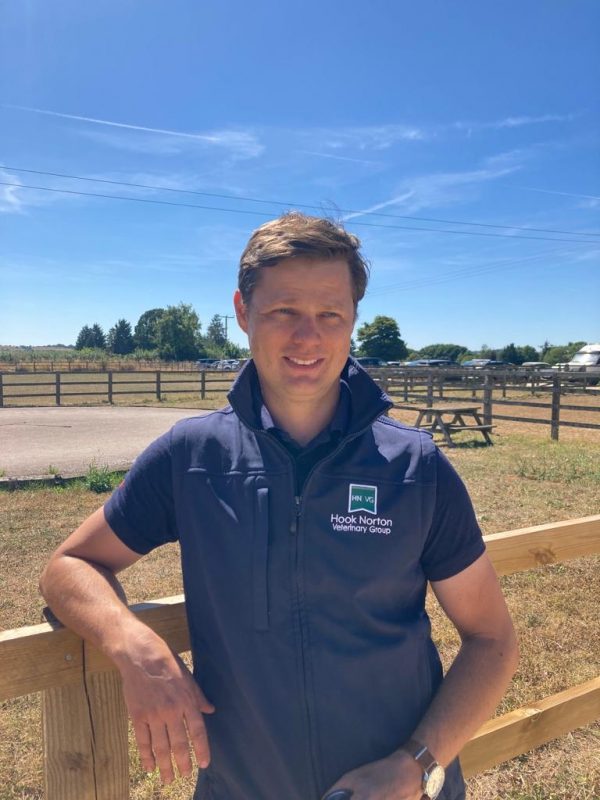 During his time at the practice, Tom has helped nurture the equine department, building a solid client base and pursuing his clinical interests. "The practice encourages each vet to explore their own interests. We're small enough to see our cases through, even when they come into the clinic, but with enough senior expertise to always be learning. I've been able to expand my surgical repertoire as well as undertaking an orthopaedic certificate and gain my ARVS accreditation."
The six directors of the practice have an active role across all departments, and Tom joins Sam Cutts, who has been a director since 2017, as the second equine vet on the director panel. "I'm thrilled to have Tom join us as a director at Hook Norton," says Sam. "Tom is a great addition to the team, and his hard-working, friendly attitude mirrors our ethos within the practice. He excelled in his associate director position, and we can't wait to see how he helps develop the practice further."
Both Tom and Sam are leading an exciting new chapter for Hook Norton as they incorporate local practice, Spring Paddocks Equine, into their group from the 1st August. Tom explains how he is excited to welcome them into the Hook Norton family "The current Spring Paddocks Equine Director, John Brook, will be on hand to help coordinate the move and will ensure a smooth transition ahead of his retirement later in the year. We've always had close ties to Spring Paddock Equine and we are excited to be able to extend our service to Johns clientele."
The Hook Norton practice plays an active role within the local community and is one of seven title sponsors of the Cotswold Cup One Day Events, currently raising the bar for unaffiliated eventing in the Cotswolds, where they are the duty vets. The equine department also encourages the education of their clients and has recently commenced client afternoon workshops. "Throughout the pandemic, we took part in several of the XLVets web-based client evenings, which was great for keeping the community spirit going," explains Tom. "Now we are about to start our client workshops. Groups of 30-40 owners will spend the afternoon with us, in our clinic, to learn about lameness, bandaging, and trot ups. We even have some limbs for them to dissect too."
As Tom looks forward to his new role as director, he is finding invaluable support within the XLVets community. "We are a proudly independent team at Hook Norton, and that is supported by XLVets. The community has been fantastic, over the past few years especially, and as I'm venturing into my new role it's been great to hear experiences of fellow community members who have followed a similar path."
Gemma Gabriel, Companion Animal Marketing Executive at XLVets, shares her enthusiasm for Tom taking on his new role. "This is fantastic, for both Tom and Hook Norton. It is great to see a strong growing independent practice developing its leadership and securing its future, and we are delighted that Tom is joining an already progressive directorship."
XLVets is a community of independent practices that support each other to achieve clinical excellence. By establishing a collaborative environment, members benefit from the help of a group while still retaining their independence. To learn more about XLVets, visit https://www.xlvets.co.uk/the-boss/.
Press contact: Fiona Farmer, Companion Consultancy, Tel 07925 133304, Email fiona@companionconsultancy.com
About XLVets
XLVets is a community of independent practices, enabling members to collaborate with shared knowledge, experience and skills.
Practice ownership and therefore all decision-making is veterinary led, in the hands of those who work within their practice, and remains with veterinary professionals who are committed to achieving and maintaining excellence.
Members benefit from group synergies as a result of improved access to resources, processes and economy of scale, that would otherwise be beyond their reach, ensuring they remain highly competitive.
The support of their peers and colleagues means members can freely express their individuality but are not alone. XLVets is proud to celebrate leadership, creativity and technical know-how demonstrated by the best-in-class professionals at every level within its community.
With a focus on building cooperative relationships and networks, XLVets recognises the strong tradition and heritage of veterinary practice and welcomes opportunities to put control of the future into the hands of veterinary surgeons and their teams.
Founded in 2005, XLVets began as a collection of dynamic farm animal practices that saw benefits to working together to support each other, while retaining their own individuality. As a champion of independent veterinary practice XLVets has grown rapidly, with equine and companion animal practice now also strongly represented. The appeal of the business model has extended internationally and there are XLVet communities in the UK, Ireland, New Zealand and Canada.
Find out more at https://www.xlvets.co.uk/ and https://www.xlvets.co.uk/the-boss/
Twitter @XLVets
LinkedIn https://www.linkedin.com/company/xlvets/about/
Facebook @XLVetsConnect