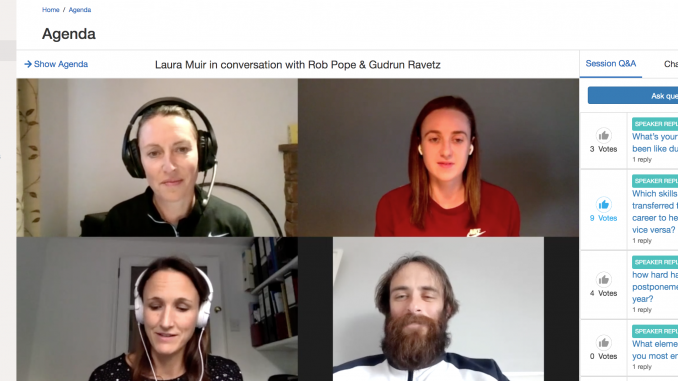 The day-long conference on 23rd May, hosted by WellVet with support from the Webinarvet, brought together over 360 veterinary professionals and team members. Activity sessions mixed with personal development CPD was hosted within a virtual conference platform allowing delegates to connect. The event was such an overwhelming success that ticket sales have been re-opened to allow new delegates access to the networking platform and session recordings.
With over 500 minutes of CPD available, sessions are aimed at providing delegates with a range of proactive wellbeing tools to explore to find ways of improving their mental and physical wellbeing.
WellVet aims not only to deliver wellbeing CPD, but also to create community and connection. Co-organiser, vet Nat Scroggie, explains; "The conference app platform was chosen for delegates to feel included and network freely with one another and session leaders. With over 2400 messages on the community board and 400 photos uploaded the feedback we've had about how positive the experience was for delegates has gone beyond our hopes. We've seen new working groups forming and a genuine sense of camaraderie around current challenges".
The conference was timed to help delegates with the chronic effects of loneliness and stress during the lockdown period, as one remarked, "I have absolutely loved today and it came just at the right time. I feel connected, refreshed and inspired once again". Another said, "It's been brilliant and a godsend for the furlough blues".
Due to the overwhelming response, WellVet is re-opening access to session recordings and the conference community app, with full access until May 2021. Tickets are limited in number and on sale now, until 30th August 2020 – visit www.wellvet.co.uk/tickets