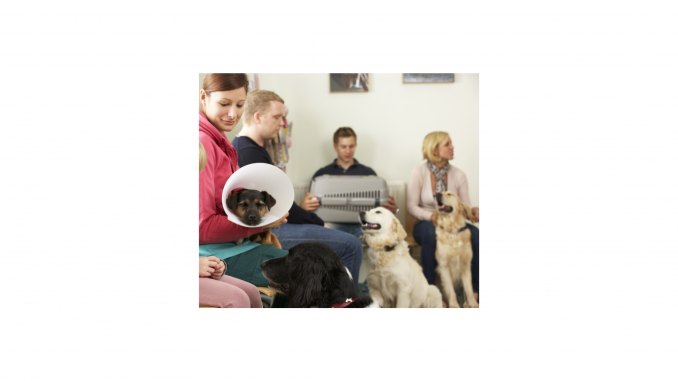 Waiting time is a crucial factor in determining client satisfaction in veterinary practices. However, the current workforce shortages in the veterinary profession, combined with the rise in pet ownership have resulted in significant time pressures and full diaries, making it challenging to manage busy appointment lists and minimise delays. Philippe Moreau, CEO at VisioCare Services, a leading provider of veterinary digital communication solutions says that there is significant opportunity to not only reduced perceived waiting times but also to turn that waiting time into a useful educational experience for clients. Useful for the pet parent and the animal, but also for the practice.
Studies1 have shown that waiting times are not just about the actual duration but also the perception of the length of a wait. Prolonged waiting times, whether actual or perceived, can influence everything from confidence in care received, to likelihood to return for follow-up appointments, and even clinical outcomes. One of the key influences on wait perception is the 'feeling of having been forgotten' and keeping clients informed, especially at busy times of day, is essential to avoid this.
In the current veterinary climate, reducing the length of time a client has to wait may be difficult, especially during busy times. However, addressing perceived waits is likely to be hugely beneficial when it comes to client satisfaction. One solution that many practices are adopting is waiting room television, which keeps clients entertained while also improving in-practice communication.
Philippe explains, "The nature of veterinary practice means that whether due to an emergency, or staff shortages, longer waiting times are not always avoidable. VisioCare TV helps keep clients entertained and is highly effective at reducing perceived waiting times. Our screens are easily customised using an interface accessed from a PC, so they can be used to welcome specific pets by name, highlight any practice news and even let people know if emergencies are causing longer than anticipated waiting times. By maintaining high standards of communication there is the potential to keep clients calm which makes for a more positive experience for everyone in the practice."
VisioCare TV has been developed with an understanding of the current demands on all practice staff and users of Visiocare TV have access to a library of exclusive educational content, including a comprehensive range of digital animations to choose from. While receptionists are ideally placed to over-see day-to-day content management, all members of the practice team can access the resource library and manage screens remotely from any computer. With drag and drop simplicity, updates on the go are quick and easy, but content can also be scheduled in advance.
To support busy veterinary practices, VisioCare is offering an exclusive deal on VisioCareTV, with new users benefitting from a 30-day money-back guarantee. The offer is testament to the confidence in the product. To book a free demonstration or to sign up for the offer, visit www.visiocareservices.co.uk or email douglas@visiocareservices.co.uk
Press contact: Katy Ellison, Companion Consultancy. Tel: 07596 217372 Email: katy@companionconsultancy.com
References
Spechbach, H., Rochat, J., Gaspoz, JM. et al. Patients' time perception in the waiting room of an ambulatory emergency unit: a cross-sectional study. BMC Emerg Med 19, 41 (2019)
About VisioCare Services
VisioCare Services provides a range of digital communication tools for veterinary practices, including waiting room TV and a library of explainer clinical animations and videos to use in the consulting room. This helps veterinary professionals improve their communication with clients pre consult, in consult and post consult.
The VisioCare suite of images and animations has been developed by a veterinary surgeon. The company is part of Medi-Productions, established in 1985, offering digital communication solutions to vet professionals. Visit visiocareservices.co.uk for further information.