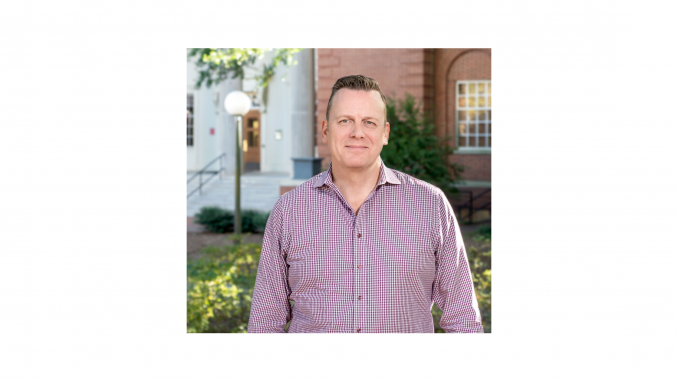 Hallmarq Veterinary Imaging is pleased to announce the appointment of Dr. Simon Platt as its Small Animal Medical Director. Dr. Platt is well-known within the international veterinary community for his expertise in small animal neurology, and will lead Hallmarq's ambitious small animal clinical programme, supporting product development and commercial efforts, as well as fostering relationships with Hallmarq's clinical partners. Dr Platt's vision for his new role is to collaborate with veterinary surgeons in using imaging to work more effectively to deliver positive outcomes for patients.
Currently a professor at the University of Georgia in Athens, Ga., Dr. Platt has authored more than 200 journal articles and 50 book chapters on canine and feline neurology and will continue his role at the university while working with Hallmarq. Dr. Platt previously completed a Neurology and Neurosurgery residency in 1998 at the University of Florida. He is co-editor of the BSAVA Manual of Canine and Feline Neurology and the Manual of Small Animal Neurological Emergencies, Past-President of the ACVIM Neurology Specialty and Founder member of the South Eastern Veterinary Neurology (SEVEN) group in the USA. Currently, he serves as Editor in Chief of the NAVC journal Today's Veterinary Practice and was made a Fellow of the Royal College of Veterinary Surgeons in 2018.
Jos Belgrave, Chief Executive Officer at Hallmarq, explains the importance of this appointment, "We are delighted to welcome Dr. Platt to his new role, and believe that his work will support our vision to improve the lives of animals and the people who care for them. A key aim is to increase access to leading-edge neurological science for more practices in the small animal sector."
Dr. Platt believes his new position will allow him to better help veterinarians understand MRI and imaging technology and to capitalise on its benefits for their practice: "I'm really excited to get back to the veterinary profession at its grass roots. The last year has been difficult for everybody in different ways, and we've not been able to properly get out there and connect with people. Being able to help the people using the technology is really exciting for me. I have consulted with a number of vets about MRI imaging situations and have helped many work through those cases. It has become obvious to me that there is a real need to help the profession learn more about how to make imaging work for them."
Dr. Platt has worked with MRI technology since 1995 and will utilise that substantial experience to help veterinarians better understand and embrace the changes it brings to their patients' outcomes.
Dr. Platt added, "Imaging technology used to be mainly confined to academic environments. Now it's become much more available. Improvement on an outcome in veterinary medicine relies on availability – sometimes it isn't convenient to have to wait for an urgent appointment or drive a long distance to have access to advancing imaging. As technology is becoming more advanced and widespread it has become more available to practitioners. With that, we're seeing more cases referred for MRI and, as a result, we're understanding more about disease. Technology is improving to help us understand the disease, about how we can treat it, even whether it is something that will have a positive outcome."
About Hallmarq Veterinary Imaging
Hallmarq is an award-winning global leader in innovative animal specific diagnostic imaging solutions. The company was co-founded 20 years ago by horse-owner Dr Nick Bolas who wanted to develop a diagnostic imaging system that would assist vets to accurately diagnose a horse's injury. He and a team of imaging experts, many of whom remain with the company to this day, worked with local vets in the South-East of the UK, to develop the world's first Standing MRI system for horses. Since then, Hallmarq has continued to improve equine MRI technology and has also gone on to develop a vet-specific, small animal MRI system, using expertise from across the company.
As industry specialists, they focus on providing safe, convenient, and affordable advanced imaging for practising vets worldwide. With a shared passion for improving animal health, they have partnered with our customers since 2000 to support over 250,000 equine scans in 24 countries. Their exclusive dedication to the industry, and the exceptional support they provide to their customers, has resulted in increased access to advanced imaging systems for equine and small animal practices around the globe. Hallmarq Veterinary Imaging Ltd has offices in the U.K. and North America.
Find out more at www.hallmarq.net and follow us on LinkedIn, Facebook, and Twitter.